Richard K. Green
Lusk Chair in Real Estate
Professor, USC Sol Price School of Public Policy & USC Marshall School of Business
Lecture Topics: Real Estate Finance, Macro Economics, Affordable Housing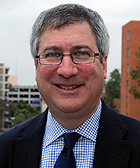 Richard K. Green, Ph.D. holds the Lusk Chair in Real Estate and is Professor in the Sol Price School of Public Policy and the Marshall School of Business. He recently finished a year as Senior Advisor for Housing Finance at the US Department of Housing and Urban Development, and as of July 1, 2016 became a Trustee of the Urban Land Institute (ULI).  Prior to joining the USC faculty, Dr. Green spent four years as the Oliver T. Carr, Jr., Chair of Real Estate Finance at The George Washington University School of Business. He was Director of the Center for Washington Area Studies and the Center for Real Estate and Urban Studies at that institution. Dr. Green also taught real estate finance and economics courses for 12 years at the University of Wisconsin-Madison, where he was Wangard Faculty Scholar and Chair of Real Estate and Urban Land Economics. He also has been principal economist and director of financial strategy and policy analysis at Freddie Mac. More recently, he was a visiting professor of real estate at the University of Pennsylvania's Wharton School, and he continues to retain an affiliation with Wharton. He is or has been involved with the Lincoln Institute of Land Policy, the Conference of Business Economists, the Center for Urban Land Economics Research, and the National Association of Industrial and Office Properties. Dr. Green also is a Weimer Fellow at the Homer Hoyt Institute, and a member of the faculty of the Selden Institute for Advanced Studies in Real Estate. He was recently President of the American Real Estate and Urban Economics Association.
Dr. Green earned his Ph.D. and M.S. in economics from the University of Wisconsin-Madison. He earned his A.B. in economics from Harvard University.  His research addresses housing markets, housing policy, tax policy, transportation, mortgage finance and urban growth. He is a member of two academic journal editorial boards, and a reviewer for several others. His work is published in a number of journals including the American Economic Review, Journal of Economic Perspectives, Journal of Regional Science, Journal of Real Estate Finance and Economics, Journal of Urban Economics, Land Economics, Regional Science and Urban Economics, Real Estate Economics, Housing Policy Debate, Journal of Housing Economics, and Urban Studies. His book with Stephen Malpezzi, A Primer on U.S. Housing Markets and Housing Policy, is used at universities throughout the country, and he recently published a book, Introduction to Mortgages and Mortgage Backed Securities. His work has been cited or he has been quoted in the New York Times, The Wall Street Journal, The Washington Post, the Christian Science Monitor, the Los Angeles Times, Newsweek and the Economist, as well as other outlets. He spoke at the 31st annual Federal Reserve Bank of Kansas City Economic Symposium, and he has testified before US Senate and House Committees, as well as California Assembly Committees. The National Association of REALTORS, the Ford Foundation, and the Lincoln Institute for Land Policy have funded grants to support some of Dr. Green's research. He consults for the World Bank. 
Christian Redfearn
Professor, USC Sol Price School of Public Policy
Lecture Topics: Real Estate Finance, Urban Economics, Housing Markets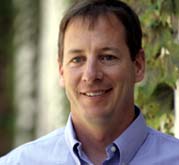 Christian L. Redfearn, Ph.D. is the Borstein Family Endowed Professor of Real Estate at the Price School of Public Policy where he is an associate professor and the Director of the Borstein Real Estate Case Series. He joined the faculty at USC after completing his Ph.D. in economics at the University of California, Berkeley. 
An urban economist, Redfearn is engaged in research projects that focus on the evolution of metropolitan land and real estate markets. His research topics include real estate capital markets, land use regulation and land pricing, neighborhood stability and change, housing price measurement issues in a complex urban setting, trading property rights and externalities in historic preservation districts, the hierarchy of urban real estate markets, as well as the spatial organization of metropolitan employment and its persistence over time.
Dr. Redfearn teaches real estate finance and investments in both the Sol Price School of Public Policy and the Marshall School of Business. He has published recently in Regional Science and Urban Economics, the Journal of Urban Economics, the Journal of Regional Science, Real Estate Economics, Urban Studies, and Environment & Planning A. Dr. Redfearn lectures on all core curriculum topics for the Ross Minority Program. 
Allan D. Kotin
Adjunct Professor, USC Price School of Public Policy
Principal, Allan D. Kotin & Associates 
Lecture Topics: Approval Process, Public Private Ventures, Case Study Coaching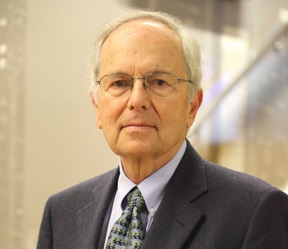 Allan Kotin has over 50 years of experience in real estate economics with an emphasis on financial planning and redevelopment. He is proficient in transaction negotiation, financial structuring, and market assessment for developers, investors, lenders and public agencies.
Entering the real estate field in 1963, Mr. Kotin held key positions with several major real estate consulting and strategic planning firms before founding Kotin, Regan & Mouchly, Inc. (KRM) in 1980. This firm operated from 1980 to 2001 under the names KRM, Sedway Kotin Mouchly Group, KMG Consulting, and PCR Kotin. Allan D. Kotin & Associates (ADK&A) was formed as one-man sole proprietorship in 2001. Mr. Kotin's management responsibilities have included market research, feasibility analysis, development monitoring, and the strategic planning.
Since 1980, Mr. Kotin has been actively involved in public private joint ventures, often acting as a key strategist and negotiator for public agencies in major redevelopment and asset management transactions. Within this area, Mr. Kotin developed particular expertise in participatory ground leasing, a topic on which he has lectured before several national associations of government officials. He has been a key member of lease negotiating teams on several of the largest ground lease transactions in Southern California, including Marina City Club at Marina del Rey, Hollywood Highland in Hollywood, Paseo Nuevo Shopping Center in Santa Barbara, and Monterey Marketplace in Rancho Mirage.
In addition to consulting work, Mr. Kotin teaches and lectures widely. Currently, he is an Adjunct Professor at the University of Southern California Price School of Public Policy, where he teaches classes on public-private enterprise planning, the development approvals process, and real estate finance. Mr. Kotin has lectured at the Harvard Graduate School of Design and has taught real estate economics at the University of California School of Architecture and Urban Planning. He is a frequent lecturer, presenter, and panelist at conferences for the Urban Land Institute, the International Council of Shopping Centers, the former California Redevelopment Association, and other organizations.
Sharoni Little, Ph.D., MA, BA
Associate Professor of Clinical Business Communication, USC Marshall School of Business
Lecture Topics: Communication and Presentation, Meta-4 Experiential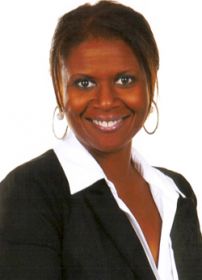 Dr. Sharoni Denise Little is an Organizational and Management Consultant, Executive Coach, and Educator. She is an expert in organizational leadership, communication, professional development, and institutional diversity and inclusion. An international scholar, speaker, and facilitator, she has worked both domestically and globally with numerous organizations, educational institutions, and community groups.  
Dr. Little is an Associate Professor of Clinical Management Communication in the Marshall School of Business at the University of Southern California where she has received several excellence in teaching and research awards. Her research centers on educational and organizational leadership, cross-cultural, interpersonal, and collaborative global communication, social justice, diversity, inclusion, and equity, as well as, student educational outcomes and academic success.
Dr. Little is an educational and social advocate who serves as the Coordinator of the Empowerment Congress, a Los Angeles based civic engagement non-profit, as well as an Executive Adviser for the City of Compton, California, My Brother's Keeper Initiative in partnership with President Barack Obama's White House National Initiative for boys and men of color. Dr. Little also serves as the Chair of the Los Angeles County's, Policy Roundtable for Childcare and Development Commission, partners with the Children's Defense Fund in policy and program efforts, and sits on several boards of trustees. 
Liz Falletta
Associate Professor, USC Sol Price School of Public Policy
Lecture Topics: Real Estate Finance, Architectural Charrette, Teaching Case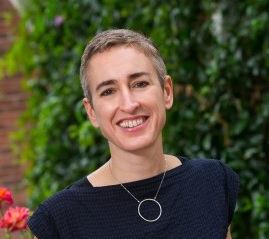 Liz Falletta teaches architectural and urban design at USC's Price School of Public Policy. She has over fifteen years of experience teaching design across disciplines at both undergraduate and graduate levels. Her courses focus on design as an interdisciplinary activity and explore how the intersecting values of architecture, planning and development can inform the design process and improve design outcomes. She is currently at work on By-Right | By-Design, an interdisciplinary housing reference text. The project studies significant Los Angeles housing design precedents and their related development types. A side-by-side comparison of these projects – real estate development models built in large numbers as of right, versus singular examples of innovative architecture built by variance – reveals new insights for future housing production in Los Angeles and elsewhere. Projects are examined through the lenses of real estate development, urban planning and design, expanding the context in which these works can be understood, evaluated, and, ultimately, built upon.
In addition to teaching full time, Ms. Falletta is principal of Falletta Development, which developed one of the first small lot subdivisions in Los Angeles, located on Huntington Drive in El Sereno. She has consulted on many small lot subdivisions throughout Los Angeles and worked as an entitlements consultant on various single and multi-family housing projects. Liz is a licensed architect and a licensed real estate broker in the state of California.
In recognition of the breadth of her expertise, Liz was recently appointed to the City of Los Angeles' Zoning Advisory Committee (ZAC). This 21-member group is the first line of critique for the city's recode LA project, a $5 million dollar, five-year plan to overhaul the zoning code. Liz is leading the Housing Working Group, a subcommittee of the ZAC working to prioritize issues of housing production, affordability and sustainability throughout the recode project. Ms. Falletta is also a member of the California Planning Roundtable. 
Mott Smith
Adjunct Professor, USC Price School of Public Policy
Principal, Civic Enterprise
Lecture Topics: Urban Infill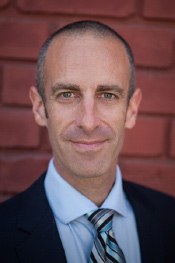 Mott Smith is co-founder and Principal of Civic Enterprise, He is a founding board member of the California Infill Builders Association and adjunct faculty in USC's Master of Real Estate Development Program. Earlier, he was as Acting Director of Planning for the L.A. Unified School District after serving as founding Executive Director of New Schools-Better Neighborhoods. He also worked as editor/business manager of The Planning Report. Mott is past president the Westside Urban Forum. He received a Master of Real Estate Development from USC and a BA in Linguistics from UCLA.
Donald R. Spivack
Adjunct Professor, USC Sol Price School of Public Policy
Planning and Urban Development Consultant
Lecture Topics: Case Study Instructor and Adjudicator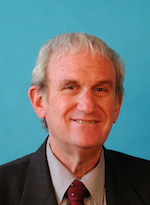 Donald R. Spivack, AICP, FRSA, is a planning and urban development consultant with over 40 years of professional transportation, land use planning and urban redevelopment work in local government. He currently consults with the Los Angeles Neighborhood Land Trust on developing funding for parks and open space in under-served inner city communities in Los Angeles and with the Los Angeles Collaborative for Environmental Health and Justice, a consortium of community-based organizations, on a policy to reduce adverse effects of industrial pollution resulting from concentrated industrial uses in densely developed neighborhoods. He is also an adjunct professor in the Sol Price School of Social Policy at the University of Southern California, and sits on the Advisory Board of the Los Angeles River Revitalization Corporation, a local economic development entity (which he helped create) targeting water quality and habitat improvements matched with sustainable urban development. 
In addition to transportation system development and planning work in Boston, Detroit, Philadelphia and Washington, DC, Mr. Spivack served on staff of the Community Redevelopment Agency of the City of Los Angeles (CRA/LA), from which he retired in 2010 as Deputy Chief of Operations and Policy, where he was responsible for developing long-range redevelopment and revitalization policies and strategies, including land use, industrial development, transportation and transit oriented development, job development, business attraction, open space and financing options in an era of declining tax revenues. While at the CRA/LA, Mr. Spivack was also in charge of drafting, in conjunction with the Los Angeles Department of City Planning, an updated Industrial Land Use Policy for the City, and CRA/LA's Healthy Neighborhoods Policy and Neighborhood Conservation Strategy, both of which dealt with fostering appropriate economic development in ways that were both protective and sustainable. Earlier in his tenure at the CRA/LA Mr. Spivack managed several of the agency's redevelopment project areas including those in Downtown Los Angeles and along several major transit corridors. Mr. Spivack holds a BA in Architecture from the University of Pennsylvania and a Masters of City Planning from Yale University.
Guest Lecturers/Speakers Include:
PATRICK S. SIMONS, Managing Director, Western Natoinal Properties - Lecture Topic: Demographics/Market Analysis
DARREN L. HEREFORD, Founding Attorney, Ascend Law - Lecture Topic: Real Estate Law
NEAL I. PAYTON, FAIA, LEED-AP, Principal, Torti Gallas + Partners - Lecture Topic: Transit Oriented Development