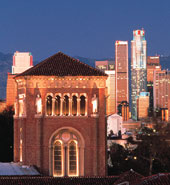 The USC Lusk Center serves as a focal point for professional and social interaction among alumni and friends of USC's various real estate programs. Through public events and social mixers, USC graduates working in real estate build upon the already strong bonds of the Trojan Family.
Alumni Address Update
Make certain your contact information is current with the USC Lusk Center by completing the Alumni Address Update.
USC Alumni Resources