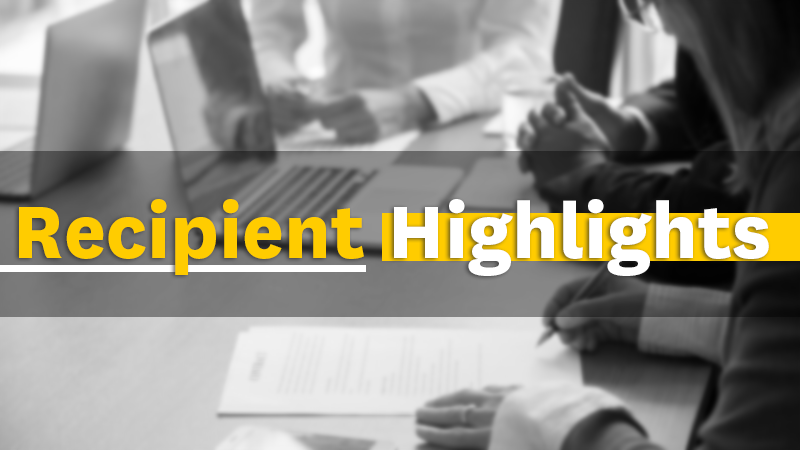 Looking to Apply?
The USC Lusk Center conducts an annual call for proposals each Spring. Faculty members, Postdoctoral researchers and PhD students at USC are eligible to apply. 
---
Past Award Recipients
2018-2019 Spotlight
Ann Owens, Associate Professor, Department of Sociology, USC Dornsife College of Letters, Arts and Sciences
Housing Unit Segregation and its Impacts on Racial and Income Segregation between Neighborhoods and Places
Where are housing units accessible to lower-income families located? Are they evenly distributed across neighborhoods and municipalities, or are they highly segregated by cost and type? How does the location of housing units of different types and cost affect residential segregation by income and race/ethnicity? In this study, I will draw on Census and American Community Survey from 1970 to the present to first document trends in the segregation of types (i.e., single versus multifamily units and renter- versus owner-occupied units)  and cost of housing units between census tracts and between and within places (municipalities) in metropolitan areas. Second, I will model whether housing segregation predicts income and racial/ethnic segregation between neighborhoods and places. Past research has mainly considered housing's role in shaping residential segregation in terms of density zoning (typically measured at the metropolitan area or municipality, rather than neighborhood, level) or in terms of subsidized housing, which houses a small proportion of the low-income population. This study provides the first comprehensive accounting of segregation of housing units and documents its impact on racial/ethnic and income segregation, with implications for urban policymakers and planners concerned with affordable housing provision and location.
Published in Sociological Science as Building Inequality: Housing Segregation and Income Segregation
Click to view all 2018-2019 Lusk Research Awards
2017-2018 Spotlight
Raúl Santiago-Bartolomei, PhD Candidate, Sol Price School of Public Policy 
The role of micro-entrepreneurship in emerging land markets: A case study of rental markets in Havana, Cuba
The Government of Cuba has recently allowed its citizens to buy, sell, and rent property as part of a broader set of reforms that foster land market liberalization and micro-entrepreneurship by way of self-employment. For the Cuban government, this set of policies addresses the dual goals of creating wealth and increasing the housing stock. Such changes, however, could favor one goal to the detriment of the other. My research will assess how the formalization of rental markets and micro-entrepreneurship in Cuba affects access to affordable housing and the possibilities of market entry for landlords. I will develop hedonic pricing models using online rental ads to analyze the interactions between short- and long-term rental markets in Havana. I will also survey property owners to analyze the dynamics of their social network, as well as interview state and non-government actors involved in the emerging land market and review existing policies to assess barriers to market entry. Results from this research project would provide insight into possible spillover effects from property regularization in urban areas, as well as possible institutional barriers that hinder entry to housing rental markets in transitioning economies
Click to view all 2017-2018 Lusk Research Awards
2016-2017 Spotlight
Annette Kim, Sol Price School of Public Policy
The Price of Crowding: Modeling the Rental Market for Overcrowded Housing in Shanghai

One coping strategy that lower-income people around the world, especially im(migrants), use to survive in major urban centers is to rent a bed in a crowded apartment. We propose to create and analyze original data about Shanghai's crowded rental housing market, where our preliminary data shows an average of 24 people living in 3 bedrooms, with 8 beds in a room.
Our study will help lay groundwork for studying this sub-market through our novel dataset and modeling techniques. We have developed and tested a methodology for scraping data from the internet of this live market before the ads disappear within a few months time. Our data source provides us unique variables so that we will be able to price gender differentials in this housing market. Furthermore, we will develop metrics proposing how to frame this phenomenon: a pricing structure for the level of crowding in a bedroom.
Our findings will be valuable for informing housing policy debates that are currently seeking to monitor housing overcrowding. Previous studies have been primarily qualitative and focused on health impacts but have not studied the market and its revealed preference structures and pricing.
Research cited in the CityLab feature When Affordable Housing in Shanghai Is a Bed in the Kitchen by Linda Poon
Click to view all 2016-2017 Lusk Research Awards
---
About the USC Lusk Center for Real Estate
The USC Lusk Center for Real Estate seeks to advance real estate knowledge, inform business practice, and address timely issues that affect the real estate industry, the urban economy, and public policy.
The Lusk Center produces relevant real estate research, supports educational programs, and convenes professional forums that bring together academics, students, business executives, and community leaders.
 The USC Lusk Center for Real Estate:
Advances real estate knowledge through innovative and pertinent multidisciplinary research on real estate and urban economics.
Addresses critical and timely issues of markets, institutions, and policy.
Convenes industry leaders, students, and faculty in seminars, workshops, symposia, and forums to examine the current state of the industry and to anticipate future industry opportunities and challenges.
Supports the highest quality real estate degree and executive education programs that prepare both students and industry professionals alike for tomorrow's real estate environment.
Educational Programs:
Price School of Public Policy degrees include the Master of Real Estate Development (MRED) and the undergraduate Real Estate Development track.
Marshall School of Business degrees include the Master in Business Administration (MBA) with a concentration in real estate and the undergraduate Program in Real Estate
Executive education programs include the Ross Minority Program in Real Estate (RMPIRE).
---