Jeffrey M. Bailey
President, Multifamily Property Management
Sares-Regis Group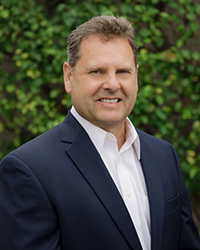 Jeffrey M. Bailey joined Sares-Regis Group in 2017 and brings over 20 years of multifamily experience to the firm.  Mr. Bailey has extensive market knowledge of California and the Western United Sates having managed large portfolios, in excess of 20,000 apartment units, for both public and private companies.  He began his career in asset management and spent over 16 years in the public real estate sector with Equity Residential and BRE Properties, Inc. where he was responsible for the bottom-line performance within key regions.
Mr. Bailey is on the State level Board for the California Apartment Association and is a Certified Property Manager with the Institute of Real Estate Management.  He holds a Bachelor of Science degree from San Diego State University with an emphasis in Accounting.
---
Ingrid Gould Ellen
Faculty Director of the NYU Furman Center
Paulette Goddard Professor of Urban Policy and Planning
Robert F. Wagner Graduate School of Public Service
Ingrid Gould Ellen is the Paulette Goddard Professor of Urban Policy and Planning at NYU's Robert F. Wagner Graduate School of Public Service and Faculty Director of the NYU Furman Center.
Her research centers on neighborhoods, housing, and residential segregation. Ingrid is the co-editor of The Dream Revisited: Contemporary Debates About Housing, Segregation, and Opportunity (Columbia University Press, 2018). She is also the author of Sharing America's Neighborhoods: The Prospects for Stable Racial Integration (Harvard University Press, 2000) and editor of The Dream Revisited: Contemporary Debates about Housing, Segregation and Opportunity (Columbia University Press, 2019) and has published articles in such journals as the Journal of Urban Economics, the Journal of Policy Analysis and Management, the Journal of the American Planning Association, and Housing Policy Debate.
Ingrid teaches courses in microeconomics, urban economics, and urban policy research. Ingrid has held visiting positions at the U.S. Department of Housing and Urban Development, the Urban Institute and the Brookings Institution. She attended Harvard University, where she received a Bachelor's degree in Applied Mathematics, an M.P.P., and a Ph.D. in Public Policy.
---
Richard K. Green
Director and Lusk Chair in Real Estate
USC Lusk Center for Real Estate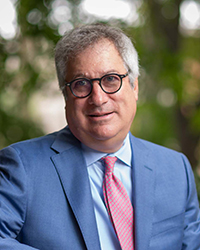 Dr. Green holds the Lusk Chair in Real Estate and is Professor in the Sol Price School of Public Policy and the Marshall School of Business. He recently finished a year as Senior Advisor for Housing Finance at the US Department of Housing and Urban Development, and as of July 1, 2016 became a Trustee of the Urban Land Institute.  Prior to joining the USC faculty, Dr. Green spent four years as the Oliver T. Carr, Jr., Chair of Real Estate Finance at The George Washington University School of Business. He was Director of the Center for Washington Area Studies and the Center for Real Estate and Urban Studies at that institution. Dr. Green also taught real estate finance and economics courses for 12 years at the University of Wisconsin-Madison, where he was Wangard Faculty Scholar and Chair of Real Estate and Urban Land Economics. He also has been principal economist and director of financial strategy and policy analysis at Freddie Mac. He is or has been involved with the Lincoln Institute of Land Policy, the Conference of Business Economists, the Center for Urban Land Economics Research, and the National Association of Industrial and Office Properties. Dr. Green also is a Weimer Fellow at the Homer Hoyt Institute, and a member of the faculty of the Selden Institute for Advanced Studies in Real Estate. He was recently President of the American Real Estate and Urban Economics Association.
Dr. Green earned his Ph.D. and M.S. in economics from the University of Wisconsin-Madison. He earned his A.B. in economics from Harvard University.  His research addresses housing markets, housing policy, tax policy, transportation, mortgage finance and urban growth. He is a member of two academic journal editorial boards, and a reviewer for several others. His work is published in a number of journals including the American Economic Review, Journal of Economic Perspectives,  Journal of Regional Science, Journal of Real Estate Finance and Economics, Journal of Urban Economics, Land Economics, Regional Science and Urban Economics, Real Estate Economics, Housing Policy Debate, Journal of Housing Economics, and Urban Studies. His book with Stephen Malpezzi, A Primer on U.S. Housing Markets and Housing Policy, is used at universities throughout the country, and he recently published a book, Introduction to Mortgages and Mortgage Backed Securities. His work has been cited or he has been quoted in the New York Times, The Wall Street Journal, The Washington Post, the Christian Science Monitor, the Los Angeles Times, Newsweek and the Economist, as well as other outlets. He spoke at the 31st annual Federal Reserve Bank of Kansas City Economic Symposium, and he has testified before US Senate and House Committees, as well as California Assembly Committees. The National Association of REALTORS, the Ford Foundation, and the Lincoln Institute for Land Policy have funded grants to support some of Dr. Green's research. He consults for the World Bank.
---
George Koiso, MAI 
Director
CBRE | Valuation & Advisory Services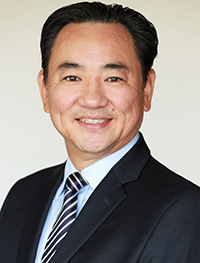 George Koiso, MAI, heads the Multi-Housing Valuation Practice for the Los Angeles office, CBRE's largest valuation team nation-wide. Over the past three years, his multifamily team is the fastest growing team in Southern California and his clients include most local balance sheet banks, agency lenders, owners, attorneys, and various debt/equity funds across the country. Mr. Koiso was the recipient of CBRE Southern California's Public Trust Award, given to 1 in 100+ Southern California valuation employees that demonstrate the best combination of delivering Quality Reports, On-time Delivery, and Client Communication.
Mr. Koiso specializes in multifamily residential properties and has extensive real estate appraisal experience throughout Southern California. He has specialized in Class A institutional-quality assets, both existing and proposed, having worked on some of the highest-profile assets in Southern California. Mr. Koiso also specializes in affordable housing, Small Balance Loan (SBL) apartments (including value-add/bridge loan assignments), and has an exceptional record for managing very large portfolio assignments. He has also served as an expert witness for property tax appeal purposes, having been involved with over 100 tax appeal cases. Mr. Koiso also conducts external appraisal reviews for various financial institutions and was previously a Review Appraiser for JP Morgan Chase, where he achieved the highest internal employment rating. He is a regular guest speaker to various financial institutions on topics ranging from current apartment market trends to valuation methodologies for large versus small apartment assets.
Mr. Koiso brings a unique perspective to the industry, focusing on team building and continuous personal development within his staff, all while striving to maintain the industry's highest standards. He has mentored individuals throughout his career and has volunteered as a Candidate Advisor to several individuals seeking to earn their MAI designations.
Mr. Koiso is a Certified General Real Estate Appraiser. He also holds the MAI designation, a designation issued by the Appraisal Institute that has long been recognized by courts of law, government agencies, financial institutions, and investors as a mark of excellence in the field of real estate valuation and analysis. He earned a Bachelor of Arts from the University of California at Berkeley. 
Outside of work, Mr. Koiso is a dedicated husband of 10+ years and is the son of Japanese immigrants, who instilled in him the virtue of a strong work ethic. He enjoys spending time with his family, personal development, reading, yoga, mixed martial arts, hiking, triathlons, and traveling.
email: george.koiso@cbre.com | linkedin: https://www.linkedin.com/in/georgekoiso/
---
Eleni Kounalakis
Lieutenant Governor of California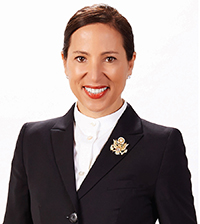 Ambassador Eleni Kounalakis was sworn in as the 50th Lieutenant Governor of California by Governor Gavin Newsom on January 7th, 2019. She is the first woman elected Lt. Governor of California. A native Californian, she visited each of the state's 58 counties during her historic campaign.
From 2010 to 2013, Kounalakis served as President Barack Obama's Ambassador to the Republic of Hungary. Kounalakis was the first Greek-American woman – and at age 43 one of America's youngest – to serve as U.S. Ambassador. Her highly acclaimed memoir, "Madam Ambassador, Three Years of Diplomacy, Dinner Parties and Democracy in Budapest" (The New Press, 2015), chronicles the onset of Hungary's democratic backsliding.
Governor Jerry Brown appointed Kounalakis to chair the California Advisory Council for International Trade and Investment in 2014. Kounalakis was a Virtual Fellow at the U.S. Department of State, Bureau of Intelligence and Research (INR) between 2014 and 2017, specializing in international trade and immigration. She is currently a director of the Association of American Ambassadors and a National Democratic Institute (NDI) "Ambassadors Circle" advisor.
Prior to her public service, Kounalakis was president of one of California's most respected housing development firms, AKT Development, where she worked for 18 years. She built master-planned communities and delivered quality housing to the Sacramento region's working families – recognizing her as one of the capital region's most prominent businesswomen. Passionate about early childhood development, Kounalakis served as a member of California's First 5 Commission and the California Blue Ribbon Commission on Autism.
Eleni Kounalakis graduated from Dartmouth College in 1989 and earned her Masters in Business Administration (MBA) from U.C. Berkeley's Haas School of Business in 1992. She holds an Honorary Doctorate of Laws from the American College of Greece. She is married to Dr. Markos Kounalakis and the couple has two teenage sons, Neo and Eon.
---
Jaime Lee
Chief Executive Officer
Jamison Group of Companies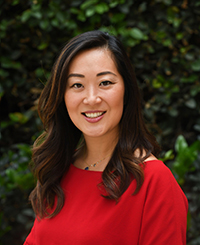 Jaime Lee is the Chief Executive Officer of the Jamison group of companies which controls over 13 million square feet of office and retail properties and 2,000 multifamily units throughout Southern California.  The privately-held, family-run business has been one of the largest landlords in the City of Los Angeles for the past twenty-five years. Since 2014, it has quickly become one of the most active multifamily developers in Los Angeles as well, bringing to market over 2,500 units in the last six years with an additional 3,000 units under construction and 2,000 in development.
Earning both BA and JD degrees from the University of Southern California, the Los Angeles native currently sits on the USC Board of Trustees where she serves as co-chair of the Alumni Affairs Committee. She is also a member of the Board of Councilors for the USC Dornsife College of Letters, Arts and Sciences, a Chairman member of the USC Associates, and a lecturer at the USC Gould School of Law, the USC Dornsife College, and the USC Marshall School of Business. 
A long-time university volunteer, Jaime previously served as the 2017-18 President of the USC Alumni Association Board of Governors and the 2015-17 President of the USC Asian Pacific Alumni Association Board of Directors. Jaime also takes time to be involved with her high school alma mater, where she is a founding board member of Harvard-Westlake's Korean American Alumni Network as well as its inaugural Diversity, Equity and Inclusion Council.
Jaime is also active in a number of civic, philanthropic, and industry organizations at the city, state, and community levels.  Appointed by Los Angeles Mayor Eric Garcetti, she was elected President of the Board of Harbor Commissioners for the Port of Los Angeles in April 2018, the largest container port by trade volume in the western hemisphere. 
She previously served the City of Los Angeles for four years as President of the Los Angeles City Employees' Retirement System Board of Administration, which oversees the City's $17 billion employee pension fund, and on the boards for the Industrial Development Authority and the Quality and Productivity Commission.  She currently serves the State of California on the California Film Commission and previously served for seven years as a commissioner on the Speech Language Pathology, Audiology & Hearing Aid Dispensers Board. 
Jaime is active in the community as a board member of the Los Angeles Organizing Committee for the Olympic and Paralympic Games 2028, the Los Angeles World Affairs Council & Town Hall, and the Anderson Munger Family YMCA.  Recognized for her professional and civic contributions, Jaime was named one of the 500 most influential people in Los Angeles by the Los Angeles Business Journal in 2018, 2019, and 2020. 
She lives in Los Angeles with her husband Matt Cheesebro and three children.
---
John W. Loper
Associate Professor of Real Estate
USC Sol Price School of Public Policy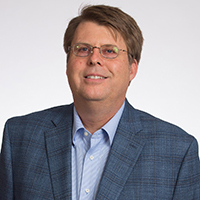 John Loper, is an Associate Professor of Real Estate (Teaching) at USC and is part of the Lusk Center for Real Estate.  He teaches undergraduate and graduate Real Estate Development courses, Real Estate Finance Courses and Planning Lab courses in the Price School of Public Policy. 
John is President of Palm Tree Communities Consulting, Inc., and has over 30 years of real estate development experience.  His specialty is managing the development process from feasibility analysis, design coordination, entitlements, consultant coordination, construction management, and tenant improvements.  In addition, he has extensive experience in retail leasing, property management and asset management.
John has been involved in projects in many of the real estate sectors at such firms as Lewis Home, Larwin Homes, Evergreen Devco, Home Savings of America, Hopkins Real Estate Group, Cousins Properties and the Fritz Duda Company.  He has managed the development process of retail projects of all sizes including 1 million SF of retail in the master planned community of TownGate in Moreno Valley, redevelopment of Long Beach City Center and the 400,000 SF San Jose MarketCenter anchored by Target, Trader Joes, Marshalls, Office Depot on a former rail yard brownfield.  At the Fritz Duda Company he was responsible for the build-out over 11 years of the master planned community of TownGate including entitling 1,200 apartment units, entitling and selling single family home lots and detached condos.  His consulting work includes the redevelopment of retail centers into mixed-use projects, ground up podium and wrap apartment projects, small lot developments live-work units and the renovation of the historic Lido Theater.
His academic background includes a BS in Business Administration with an emphasis in Real Property Development and Management and a Masters Degree in Real Estate Development, both from USC and additional studies in Architecture, Civil Engineering and Hotel and Restaurant Management.  In addition, he was a research assistant for Dr. Rick Peiser and assisted in the research for the first edition of Professional Real Estate Development, published by the ULI.
---
Tracie Mann
Director, Housing Assistance Division
Los Angeles County Development Authority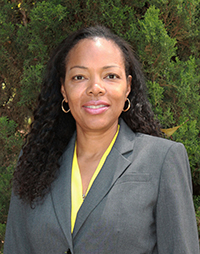 Tracie Mann currently serves as a Director for the Housing Assistance Division for the Los Angeles County Development Authority (LACDA), which has an annual budget of $372,751,300, and provides housing assistance services to over 25,000 households.
Tracie has oversight responsibility for the Housing Choice Voucher (HCV) and Special Needs programs, which include: Veteran Affairs Supportive Housing (VASH), Continuum of Care (CoC), Housing Opportunities for Persons with AIDS (HOPWA), Project-Based Voucher (PBV), Family Self-Sufficiency (FSS), Family Unification, Moderate Rehabilitation and Mainstream for approximately 26,000 households. She also oversees the Administration, Lease-up, and Housing Quality Standards inspection (HQS) departments. Additionally, Tracie has oversight responsibility of the Housing Advisor Unit, Homeless Incentive Program (HIP) and Measure H activities. This targeted homeless program offers monetary incentives to encourage property owners/managers to rent their available units to LACDA's homeless Section 8 Voucher holders. As of August 2019, we have assisted over 2,500 formerly homeless families. Funding for the program comes as part of the Homeless Initiative, a collaborative effort between multiple County agencies supported by funding from Los Angeles County Measure H. The LACDA continues to find creative solutions to address new challenges such as reductions in program funding, and the homeless crisis in our region.
Tracie began her career with the LACDA as the first Manager to oversee the Palmdale office operations.
Tracie brings over 30 years of public service experience. During her career, she has held positions of increasing responsibility to include Case Manager, Family Self-Sufficiency Analyst, HCV Unit Supervisor and Public Housing Manager with the Housing Authority of the County of San Bernardino (HACSB) before joining the LACDA team. Tracie has extensive program knowledge, as well as experience establishing and maintaining effective working relationships with external organizations and community leaders.
Tracie received her Bachelor's and Masters' degree in Public Administration from California State University, San Bernardino.
---
Kelly J. McCunniff
Senior Director, Real Estate
Greystar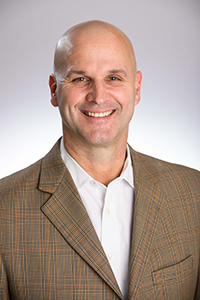 Kelly J. McCunniff oversees a diversified portfolio of communities throughout the Southern California Region and a team of Regional Property Managers. He has held various positions in the real estate/property management industry during his tenure over the past 18 years. Kelly brings strong leadership experience, analytical skills, strategic planning, ability to coach a large team, robust organizational skills and a results-driven approach to his portfolio.
Prior to Greystar, Kelly was at Steadfast Companies as the Chief Administrative Officer.  Before Steadfast, Kelly worked as the Chief Operating Officer of Arnel Management Company and created a management company for Core Reality Holdings.  Kelly earned his Bachelor of Arts degree in Psychology from USC before going on to receive his Masters in Clinical Psychology from Pepperdine University.
---
Ben Metcalf
Managing Director
Terner Center for Housing Innovation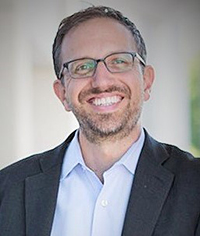 Ben Metcalf is the Managing Director for the Terner Center for Housing Innovation at the University of California Berkeley where he oversees the center's staff and sets the strategic priorities for its research and policy efforts. The Terner Center's work is focused on solving housing affordability challenges through policy, practice and innovation.
Prior to joining the Terner Center, Ben was appointed in 2015 by former Governor Jerry Brown to lead California's Department of Housing and Community Development, a role he held until 2019. Ben played an instrumental role in the passage and implementation of the 2017 Housing Package and oversaw the Department during a period of significant expansion of the state's financial and regulatory reach into housing and land use matters.
Prior to joining HCD, Ben worked in the U.S. Department of Housing and Urban Development in Washington, D.C., including as an appointee of President Obama in the role of Deputy Assistant Secretary overseeing HUD's Office of Multifamily Housing Programs. Before that, he developed mixed-income and mixed-use communities with California-based BRIDGE Housing Corporation.
Ben is a lecturer with Department of City and Regional Planning at the University of California Berkeley. He is also Principal and Founder of Stronger Foundations LLC, a housing policy and practice consulting firm. He holds a Master's degree in Public Policy and Urban Planning from the Harvard Kennedy School and a Bachelor's degree in History from Amherst College.
EMAIL: ben.metcalf@berkeley.edu  TWITTER:@BenTMetcalf
---
Paavo Monkkonen
Director, Ciudades @ Luskin
Vice Chair, Department of Urban Planning
Associate Professor of Urban Planning and Public Policy, UCLA Luskin School Of Public Affairs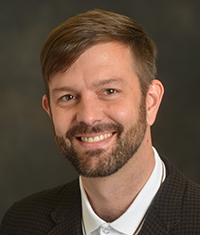 Paavo Monkkonen is Associate Professor of Urban Planning and Public Policy at the UCLA Luskin School of Public Affairs, director of the Latin American Cities Initiative, the coordinator of the Regional and International Development Concentration, and a Faculty Cluster Leader for the Global Public Affairs Initiative. Paavo researches and writes on the ways policies and markets shape urbanization and social segregation in cities around the world. His scholarship ranges from studies of large-scale national housing finance programs to local land use regulations and property rights institutions often not recognized for their importance to housing. Past and ongoing comparative research on socioeconomic segregation and land markets spans several countries including Argentina, Brazil, China, Hong Kong, India, Indonesia, and the United States. Paavo continues to work as a consultant on national housing and urban policy in Mexico, where he has various long-term research projects.
At UCLA Luskin, Paavo teaches courses on housing markets and policy, applied microeconomics, research methods, and global urban segregation. He recently launched the Latin American Cities Initiative, Ciudades, an effort to develop and deepen knowledge networks among students, educators, and professionals in the arena of urban planning and policy in South, Central, and North America. One of the initiative's core components is an international planning studio in Latin America (past studio reports available here).
Professor Monkkonen's research has been published in journals such as the Journal of the American Planning Association, the International Journal of Urban and Regional Research, the Journal of Urban Economics, Regional Science and Urban Economics, Urban Studies, World Development, and the Journal of Peasant Studies. In recent years, he has received research funding from the John D. and Catherine T. MacArthur Foundation, the Urban Land Institute and LA Metro, the Regional Studies Association, the Lincoln Institute of Land Policy, and the UC Berkeley Terner Center for Housing Innovation. Examples of current projects include a comparative analysis of socio-economic segregation in over 600 cities in 13 countries, a comparison of how higher levels of government shape planning processes in California and Mexico, and a study of inertia in land markets through the evaluation of unbuilt zoned capacity in California's urban areas.
Paavo completed a Master of Public Policy at the School of Public Affairs at the University of California, Los Angeles, and a PhD in City and Regional Planning at the University of California, Berkeley. He was previously Assistant Professor of Urban Planning at the University of Hong Kong from 2009 to 2012, and visiting scholar at the Universidad Nacional Autonoma de Mexico in 2015.
---
John Pawlowski
Senior Analyst, Residential
Green Street Advisors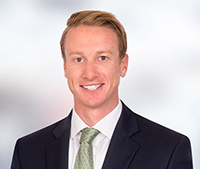 ohn is Green Street's residential sector head, leading research coverage of the apartment, single-family rental, manufactured homes and student housing sectors. This includes overseeing deep coverage of roughly 15 publicly traded real estate stocks. Recent noteworthy research contributions include his coverage initiation of the single-family rental sector and his various reports evaluating the potential risks of rising homeownership and changes to California's housing legislation. John has been quoted widely in the financial media, including The Wall Street Journal, Bloomberg, and CNBC. He is a member of the National Multifamily Housing Council (NMHC). Prior to joining the firm in 2014, John worked as a financial analyst for JPMorgan Chase's consumer bank. He earned a B.S. in Finance and Economics, graduating Magna Cum Laude, from the University of Delaware. John is a Chartered Financial Analyst (CFA) charterholder.
---
Anish Saraiya
Land Use Planning, Housing, and Public Works Deputy
Supervisor Kathryn Barger
Chair, Los Angeles County Board of Supervisors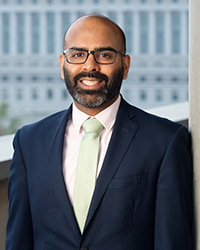 I am the Land Use Planning, Housing, and Pubic Works Deputy for Supervisor Kathryn Barger, Chair of the Los Angeles County Board of Supervisors. Supervisor Barger represents the County's 5th Supervisorial District – the County's largest – spanning 2,800 square miles, which includes 22 cities and 70 unincorporated communities in the Antelope, San Gabriel, San Fernando, Crescenta, and Santa Clarita Valleys.
I was born in Dallas, Texas to parents that immigrated from India to the United States in the late 70s and early 80s, respectively. Our family moved to Los Angeles in 1989, and I have been a resident of Los Angeles County since then. I grew up in the San Gabriel Valley and then attended California State Polytechnic University, Pomona, where I earned a Bachelor of Science in Civil Engineering.
My career in public service began as a college intern with the City of Pasadena Public Works. Upon graduation from college, I started my career with the County of Los Angeles in 2007 as a civil engineer with the Department of Public Works. During my time working for Public Works, nearly 13 years, I specialized in transportation and traffic engineering. Near the end of my time at Public Works, I moved away from engineering and transitioned into a policy analyst role, to support the County's effort to harmonize transportation and land use planning efforts.
In January 2020, I joined Supervisor Kathryn Barger's office as a policy deputy. My current policy portfolio includes land use planning, housing, and public works. I support the Supervisor in her capacity serving on the Board of Supervisors, the Board of Commissioners for the Los Angeles County Development Authority, the Board of Commissioners for the Los Angeles County Local Area Formation Commission, as well as the Regional Council for the Southern California Association of Governments.
Supervisor Barger, at the beginning of her term as Chair of the Los Angeles County Board of Supervisors this year, placed an emphasis on addressing the County's dueling crises of people experiencing homelessness and issues of regional housing affordability. I have been the point person on these efforts as we have made addressing these crises a top priority for our office.
---
Tunua Thrash-Ntuk
Executive Director
Los Angeles Local Initiatives Support Corporation (LISC LA)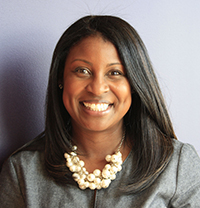 A native Angeleno, Tunua Thrash-Ntuk is the Executive Director of Los Angeles Local Initiatives Support Corporation (LISC LA). She is a seasoned community and economic development practitioner of more than 15-years with both non-profit and private sector experiences. Her strengths range from community advocacy to asset and real estate development around neighborhood revitalization.
Prior to joining LISC, Tunua served as Executive Director of West Angeles Community Development Corporation, during her tenure she was responsible for the asset management and oversight of the WACDC real estate portfolio valued at $150 million.
Tunua serves as a board member or advisory board member to many entities, including Federal Home Loan Bank San Francisco's Affordable Housing Council, Housing California, City of LA Measure HHH Citizens Oversight Commission, Greenlining Institute, Union Bank's Community Advisory Board, Frontier Communications Community Advisory Board and the Los Angeles Development Fund, which is the City of Los Angeles' New Market Tax Credit implementation group.
Tunua is a graduate of Massachusetts Institute of Technology (MIT) where she earned her Master's in City Planning as well as an alumna of UC Berkeley where she received her Bachelor of Arts Degree in Interdisciplinary Studies.  
---
William A. Witte
Chairman & CEO
Related California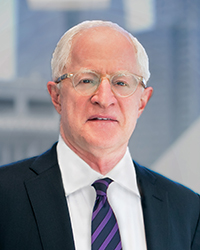 Mr. Witte is Chairman and CEO of Related California, one of the largest developers of urban and multifamily housing in the state, overseeing both the affordable and market rate divisions. For the past 31 years, and since the founding of Related California, he has been responsible for the strategic direction of the company, overall management of the firm, pursuit of new development opportunities and oversight of planning, financing and construction of a development portfolio of 16,000 residential units completed or under construction totaling more than $6 billion in assets, and over 1,750 affordable and 4,000 market rate units in pre-development.
Prior to founding Related California in 1989, Mr. Witte served as Deputy Mayor for Housing and Neighborhoods under Mayor Art Agnos where he oversaw all housing, development and redevelopment activities for the City of San Francisco.  He was Director of Housing and Economic Development under Mayor Dianne Feinstein and served as an appointed Commissioner of the San Francisco Housing Authority.
Mr. Witte previously served as Executive Assistant to Assistant Secretary for Housing/Federal Housing Commissioner Lawrence B. Simons at HUD in Washington, as Legislative Director for the National Association of Housing and Redevelopment Officials and with the Philadelphia Office of Housing and Community Development.
Mr. Witte graduated from the University of Pennsylvania with a bachelor's degree in Urban Studies and a Master in City Planning. He is Vice-Chairman of the Lusk Center for Real Estate Advisory Board at University of Southern California and a member of the Board of Overseers of the Graduate School of Design at University of Pennsylvania.  Mr. Witte serves on the Advisory Boards of the Fisher Center for Real Estate and Urban Economics Policy at the Haas School of Business at University of California at Berkeley and the Orange County Human Relations Community Partners. In addition, Mr. Witte sits on the board of the Shelter Partnership in Los Angeles.
---