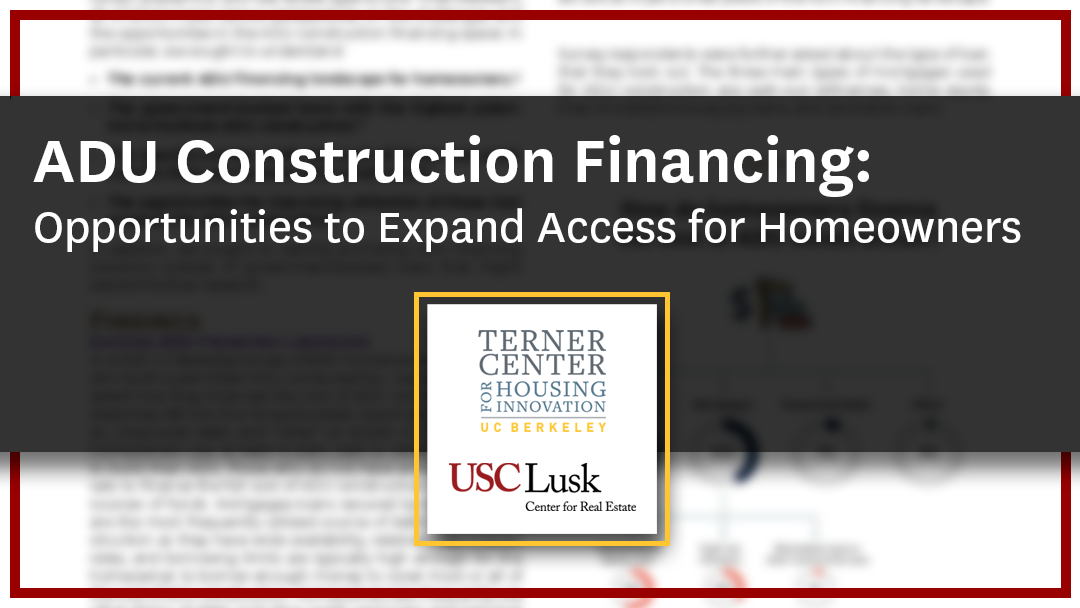 Joint paper with UC Berkeley Terner Center for Housing Innovation. 
What is the financing landscape for ADUs, and what opportunities exist for expanding homeowners' access to funding?

2021 Casden Multifamily Forecast Report
---

2021 Casden Spring State of the Market Forecast Report
To view the report presentation and analysis, click here.
---

Renter Study Report: COVID-19 and Renter Distress: Evidence from Los Angeles - August 2020
USC Casden 2020 State of the Market: Multifamily Virtual Conference 
---
To view the archive of past Casden Multifamily reports, click here.