Scott Choppin
Chief Executive Officer and Founder, The Urban Pacific Group of Companies
Scott Choppin is the CEO and Founder of The Urban Pacific Group of Companies, a Long Beach, CA-based real estate development company, founded in 2000, that focuses exclusively on workforce rental housing communities throughout California and the western US. Urban Pacific has created a new housing innovation called Urban Town House (UTH), which pairs private capital with middle income multi-generational rental housing, while producing market superior yields on invested equity. Historically, Urban Pacific's UTH projects have delivered 22.66% programmatic IRR yields on equity.
With over 35 years in the development business, Scott is a leader in the field, and is a regular contributor to major media outlets throughout the nation. Scott has been published in Forbes Magazine, GlobeSt.com, Los Angeles Times, Builder Magazine, Affordable Housing Finance, Affordable Housing News, and most recently, the cover and feature article about the UTH housing model in Multi-Family Executive magazine.
Scott and his wife Becky have been happily married and together for 27 years, and are raising their 3 kids in Long Beach, CA - Sean Patrick 19, Dylan 16, and Jenna 13. Scott and Becky's three kids are the 4th generation of the Choppin family in Long Beach.
---
Paul Giorgio
Chief Operating Officer, AECOM Capital Real Estate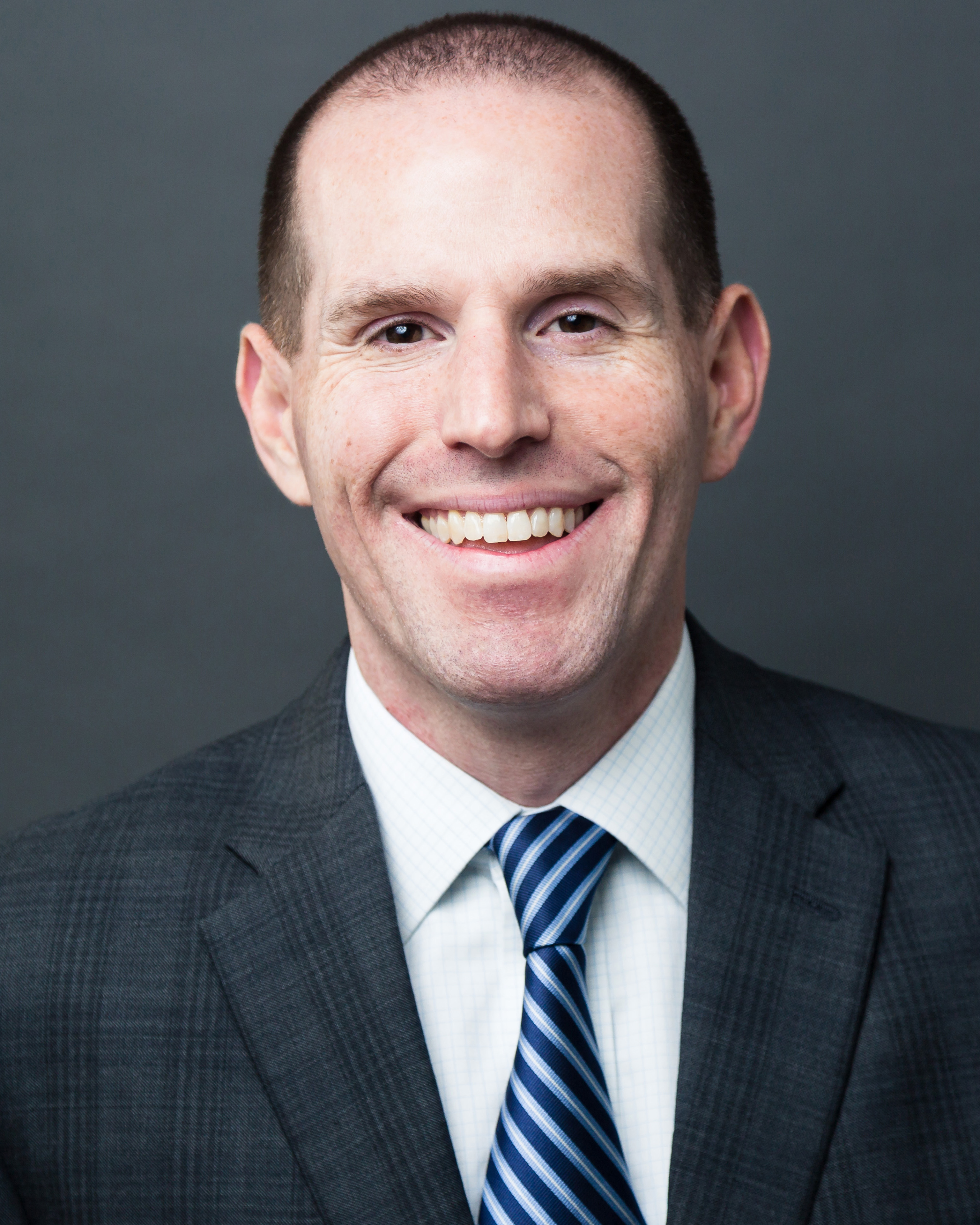 Paul Giorgio joined AECOM Capital in 2018 and serves as the Chief Operating Officer, overseeing operations and project execution for the nationwide portfolio of developments. Giorgio also serves as the Head of Design & Construction for AECOM Capital.
Prior to joining AECOM, Giorgio served in numerous executive roles for real estate organizations including serving as U.S. Head of Project Management at Westfield Corporation, for a $5B+ development pipeline.
Giorgio received his BS in Mechanical Engineering from The Johns Hopkins University and his MS in Civil Engineering from The University of Southern California. Giorgio is actively involved in various industry organizations and has served as an adjunct professor at USC.
---
Richard K. Green, Ph.D.
Director and Lusk Chair in Real Estate, USC Lusk Center for Real Estate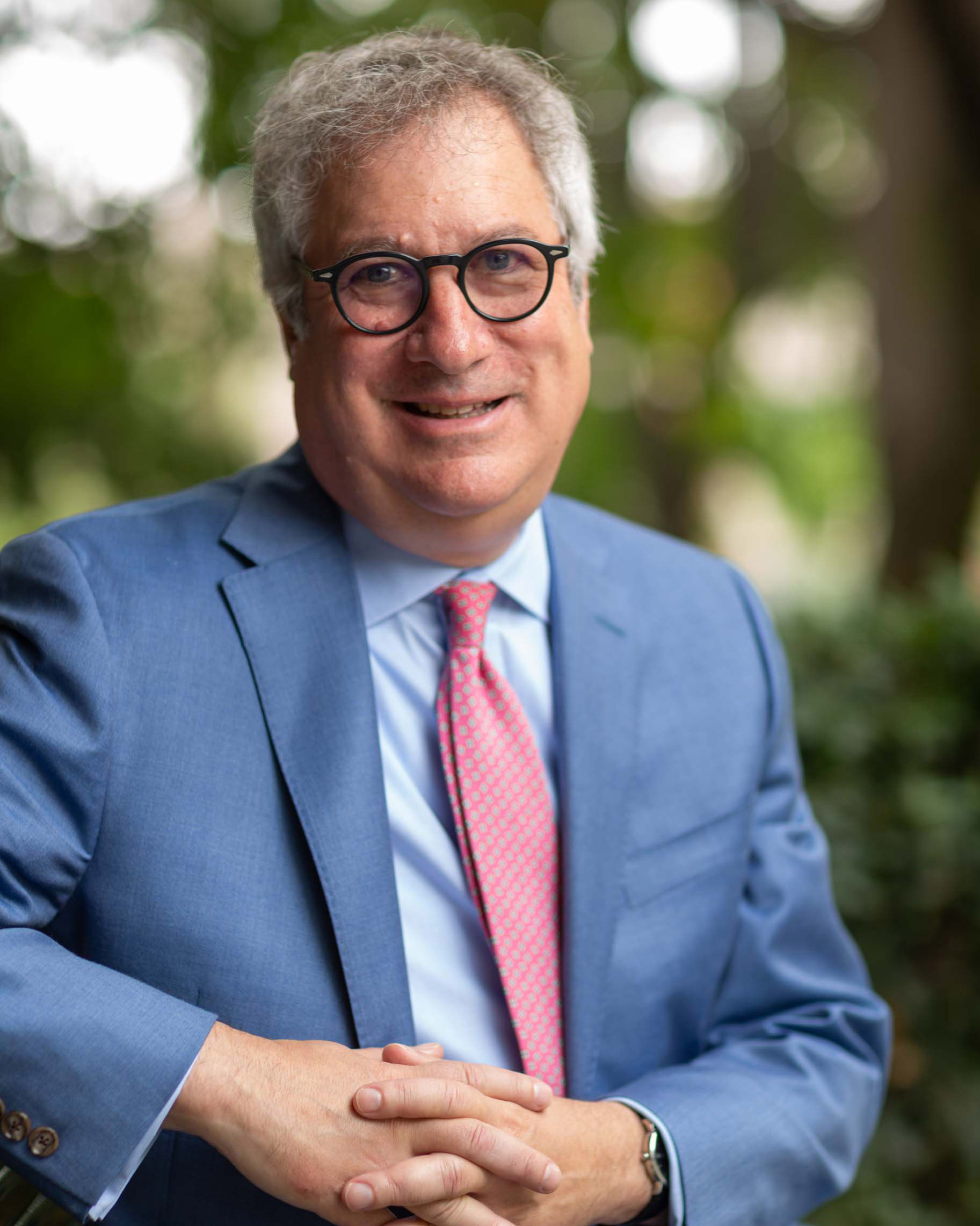 Dr. Green holds the Lusk Chair in Real Estate and is Professor in the Sol Price School of Public Policy and the Marshall School of Business. He recently finished a year as Senior Advisor for Housing Finance at the US Department of Housing and Urban Development, and as of July 1, 2016 became a Trustee of the Urban Land Institute.  Prior to joining the USC faculty, Dr. Green spent four years as the Oliver T. Carr, Jr., Chair of Real Estate Finance at The George Washington University School of Business. He was Director of the Center for Washington Area Studies and the Center for Real Estate and Urban Studies at that institution. Dr. Green also taught real estate finance and economics courses for 12 years at the University of Wisconsin-Madison, where he was Wangard Faculty Scholar and Chair of Real Estate and Urban Land Economics. He also has been principal economist and director of financial strategy and policy analysis at Freddie Mac. He is or has been involved with the Lincoln Institute of Land Policy, the Conference of Business Economists, the Center for Urban Land Economics Research, and the National Association of Industrial and Office Properties. Dr. Green also is a Weimer Fellow at the Homer Hoyt Institute, and a member of the faculty of the Selden Institute for Advanced Studies in Real Estate. He was recently President of the American Real Estate and Urban Economics Association. 
Dr. Green earned his Ph.D. and M.S. in economics from the University of Wisconsin-Madison. He earned his A.B. in economics from Harvard University.  His research addresses housing markets, housing policy, tax policy, transportation, mortgage finance and urban growth. He is a member of two academic journal editorial boards, and a reviewer for several others. His work is published in a number of journals including the American Economic Review, Journal of Economic Perspectives,  Journal of Regional Science, Journal of Real Estate Finance and Economics, Journal of Urban Economics, Land Economics, Regional Science and Urban Economics, Real Estate Economics, Housing Policy Debate, Journal of Housing Economics, and Urban Studies. His book with Stephen Malpezzi, A Primer on U.S. Housing Markets and Housing Policy, is used at universities throughout the country, and he recently published a book, Introduction to Mortgages and Mortgage Backed Securities. His work has been cited or he has been quoted in the New York Times, The Wall Street Journal, The Washington Post, the Christian Science Monitor, the Los Angeles Times, Newsweek and the Economist, as well as other outlets. He spoke at the 31st annual Federal Reserve Bank of Kansas City Economic Symposium, and he has testified before US Senate and House Committees, as well as California Assembly Committees. The National Association of REALTORS, the Ford Foundation, and the Lincoln Institute for Land Policy have funded grants to support some of Dr. Green's research. He consults for the World Bank.
---

Lynn King-Tolliver
Principal, ARCHERE Investment Management
Lynn King-Tolliver is an outcome driven commercial real estate executive with over 25 years of demonstrated success in all areas of institutional investment management including portfolio management and strategy, transactions, and business development in both domestic and international markets. She has acquired over 25M sf of real estate, $5B in direct acquisition and joint venture transactions. King-Tolliver is the founding principal of Archere Investment Management 
(AIM), a private equity real estate investment platform (launched '17) that specializes in GP advisory and is focused on establishing middle market investment management platforms. AIM invests as a best-in-class minority sponsor operator executing differentiated income and value-add strategies to achieve competitive risk-adjusted returns.  She is also Managing Partner of Archere Apartment Communities LLC, a national value-add to long-term hold workforce housing investment platform. 
Ms. King-Tolliver is also an active board member serving in several capacities including: compensated board member of Adept Urban Advisory Board, and as independent member of CBRE Investment Management Americas Investment Committee, and not for profit board member of African American Real Estate Professionals Los Angeles, and president of Commercial Real Estate Diversity Coalition (CREDC).   
She has fostered strong relationships and a stellar reputation among top institutional real estate investment firms, brokerage and intermediary communities, and operators spanning U.S. real estate product types (broad national perspective), including several international markets. Her in-depth institutional experience leverages core competencies in business development, investor relations, management of focused portfolio strategies, and assessment of risk adjusted returns to clearly differentiate and articulate key decision points to drive results. 
Prior to founding AIM, King-Tolliver served Heitman Capital Management for five years as Senior Vice President where she headed west coast acquisitions and joint ventures completing nearly $1B in transactions, including a 6M sf industrial portfolio acquisition and joint venture with domestic and international capital partners. This was preceded by two years with UrbanAmerica Advisors as a Strategic Advisor focused on investor relations and capital raising. Formative experience included seven years with MetLife Investments as Director of Real Estate Portfolio and Acquisitions, time with Spieker Properties, and Lincoln Property Company – West. 
King-Tolliver earned her Bachelor of Arts in Business Administration (Real Estate Finance) from California State University – Fullerton and completed Executive Education from the Women's Consortium with Smith College, Massachusetts. State of California Real Estate Broker's License No. 01387728.
She is a member of Family Office Club, Urban Land Institute, and International Center of Shopping Centers. 
---
Karl Kreutziger
President, C.W. Driver Companies
As President of the C.W. Driver family of companies, Karl is responsible for the overall direction and leadership of three leading construction firms: C.W. Driver, Driver SPG, and Good & Roberts. C.W. Driver was established in 1919 and is the longest operating contracting firm in Southern California. The firm provides sophisticated preconstruction/estimating and construction services with a focus on technology and innovation. Karl understands that outstanding leadership involves bringing out the unique qualities and abilities each person brings to the company. His vision for the company is to set the "gold standard" for service in the construction industry while also providing a work environment that people enjoy and where they can succeed. C.W. Driver Companies' purpose is "Building Better Communities and Lives Together."  Karl is a catalyst at C.W. Driver Companies inspiring the team to think big, work hard, and work together. Karl serves as a Board member with Discovery Science Center and Home Aid Orange County. He enjoys meeting challenges head-on, overcoming adversity, and succeeding as a team. Karl has found that it doesn't matter whether it's work, club teamwork, or sports; being a great leader means motivating, mentoring, and supporting his team members.
 
---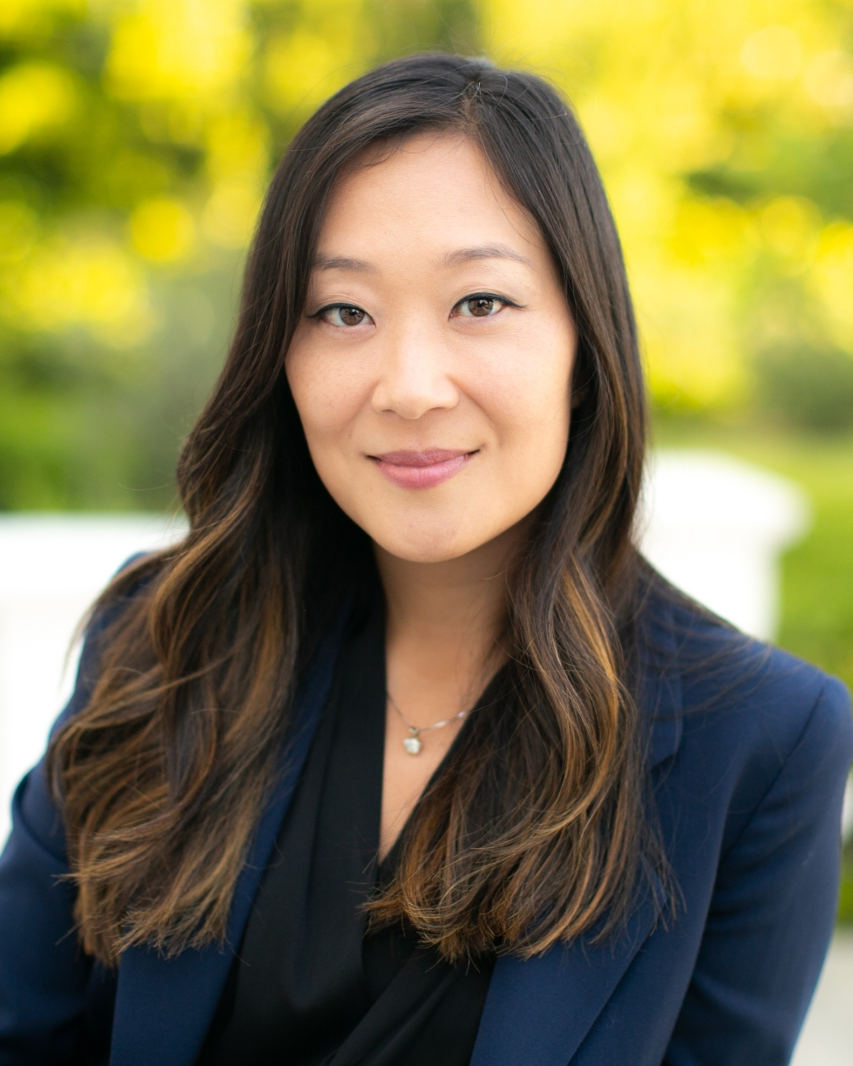 Jaime Lee
Chief Executive Officer, The Jamison Group of Companies
Jaime Lee is the Chief Executive Officer of the Jamison group of companies which controls over 13 million square feet of office and retail properties throughout Southern California and has developed over 3,900 multifamily units in the City of Los Angeles.  The privately-held, family-run business has been one of the largest commercial landlords in the region for the past twenty-five years. Since 2014, it has quickly become one of the most active multifamily developers in Los Angeles with over 2,000 adaptive reuse and ground-up units currently under construction and a total pipeline of 10,000 units.
Earning both BA and JD degrees from the University of Southern California, the Los Angeles native currently sits on the USC Board of Trustees. She is also a member of the Board of Councilors for the USC Dornsife College of Letters, Arts and Sciences, a Chairman member of the USC Associates, and a regular lecturer at USC Dornsife College and the USC Marshall School of Business.  A long-time university volunteer, Jaime previously served as President of the USC Alumni Association Board of Governors and President of the USC Asian Pacific Alumni Association Board of Directors.  Jaime is active with her high school alma mater, where she is a member of the Harvard-Westlake Board of Trustees and a founding board member of the Korean American Alumni Network as well as the inaugural HW Diversity, Equity and Inclusion Council.
Jaime is also involved in a number of civic, philanthropic, and industry organizations at the city, state, and community levels.  Appointed by Los Angeles Mayor Eric Garcetti, she was elected President of the Board of Harbor Commissioners for the Port of Los Angeles in April 2018, the largest container port by trade volume in the western hemisphere.  She also serves on the Mayor's International Advisory Council.  She previously served the City of Los Angeles for four years as President of the Los Angeles City Employees' Retirement System Board of Administration, which oversees the City's $17 billion employee pension fund, and on the boards for the Industrial Development Authority and the Quality and Productivity Commission.  She currently serves the State of California on the California Film Commission and is active in the community as a board member of the Los Angeles Organizing Committee for the Olympic and Paralympic Games 2028, the Los Angeles World Affairs Council & Town Hall, and the Anderson Munger Family YMCA. She is a member of YPO's Bel Air Chapter.
Recognized for her professional and civic contributions, Jaime was named one of the 500 most influential people in Los Angeles by the Los Angeles Business Journal in 2018, 2019, 2020, and 2021 and was honored by Asia Society Southern California as their 2020 Urban Visionary.
She lives in Los Angeles with her husband and three children.
---
Laurie Lustig-Bower
Executive Vice President, CBRE
Laurie Lustig-Bower began her career in commercial real estate 33 years ago with CBRE and now holds the title of Executive Vice President. For many years, she ranked as the #1 producer for CBRE's Private Capital Group nationally and has ranked nationally in the top 2% for CBRE for nearly two decades. As a leading multi-family professional, Ms. Lustig-Bower has handled over $10 billion in multi-family property sales in the Los Angeles area within the past 17 years. She is the founder and leader of Team Lustig-Bower, a team of eight professionals who specialize in the marketing and sale of multi-family properties in the greater Los Angeles area, specifically focusing on the sale of apartment buildings, condominium conversions/reversions and land for apartment and condominium development. Ms. Lustig-Bower has been rated one of the top brokers in the United States for the past 26 years. As one of the first brokers to focus on marketing Los Angeles properties to the international market, Ms. Lustig-Bower is known for selling the eight acre Robinsons May development site at 9900 Wilshire Blvd., Beverly Hills for $500 million in 2007 to a London based buyer and then again in 2014, for $420 million to a China based buyer.  
---
Charles B. Muttillo
President, Morley Builders
Charlie joined the Morley organization in 1985. Prior to being named President, Charlie has been Vice President of General Contracting Operations, overseeing all project assignments, business development, staff development, and marketing. As a community leader, Charlie is Vice Chair of the City of Santa Monica Building and Safety Commission. He is past president of the Downtown Breakfast Club, a lecturer at the UCLA Extension Construction Management Program, and serves as a board member for Affordable Living for the Aging, a non-profit organization committed to providing low-cost housing alternatives for seniors. He has also served as a past president of the USC Architectural Guild. His marketing honors include receiving the 2000 Leonardo Award from the Los Angeles Chapter of the Society for Marketing Professional Services.
---
Kitty Wallace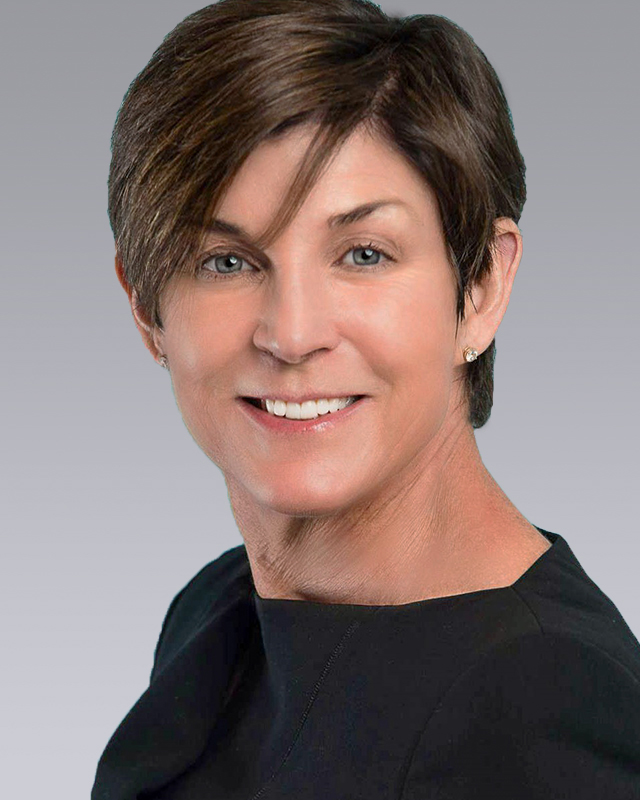 Executive Vice President, Colliers International
Bursting onto the commercial real estate scene in 1997, Kitty quickly rose through the ranks to become an authority in the multifamily market. She has continued to set and surpass performance goals both within the organizations she's been a part of and the industry altogether. During her accomplished career, Kitty has closed more than 400 transactions that exceed $3 billion in total value while achieving record-breaking prices per unit and square foot. She is consistently recognized as one of the top multifamily brokers in Los Angeles and has amassed a multitude of industry accolades over the years.
Kitty joined Colliers International in January 2010 as Executive Vice President, specializing in investment sales of apartment buildings, land development, condominium conversions, student housing, affordable housing and special assets throughout California and the Western U.S. She previously served as Senior Vice President for Sperry Van Ness where she ranked as the company's #1 multifamily advisor and #1 rolling agent across all product types nationwide.
Touted by the media as a multifamily expert in Southern California, Kitty has been quoted in such publications as the Los Angeles Times, BisNow, GlobeSt.com, the Los Angeles Business Journal, Multi-Housing News and Multifamily Executive Magazine, among others. She has also served as both moderator and panelist at numerous real estate conferences including RealShare, Apartment Finance Today, BisNow, ULI and Crittenden.
---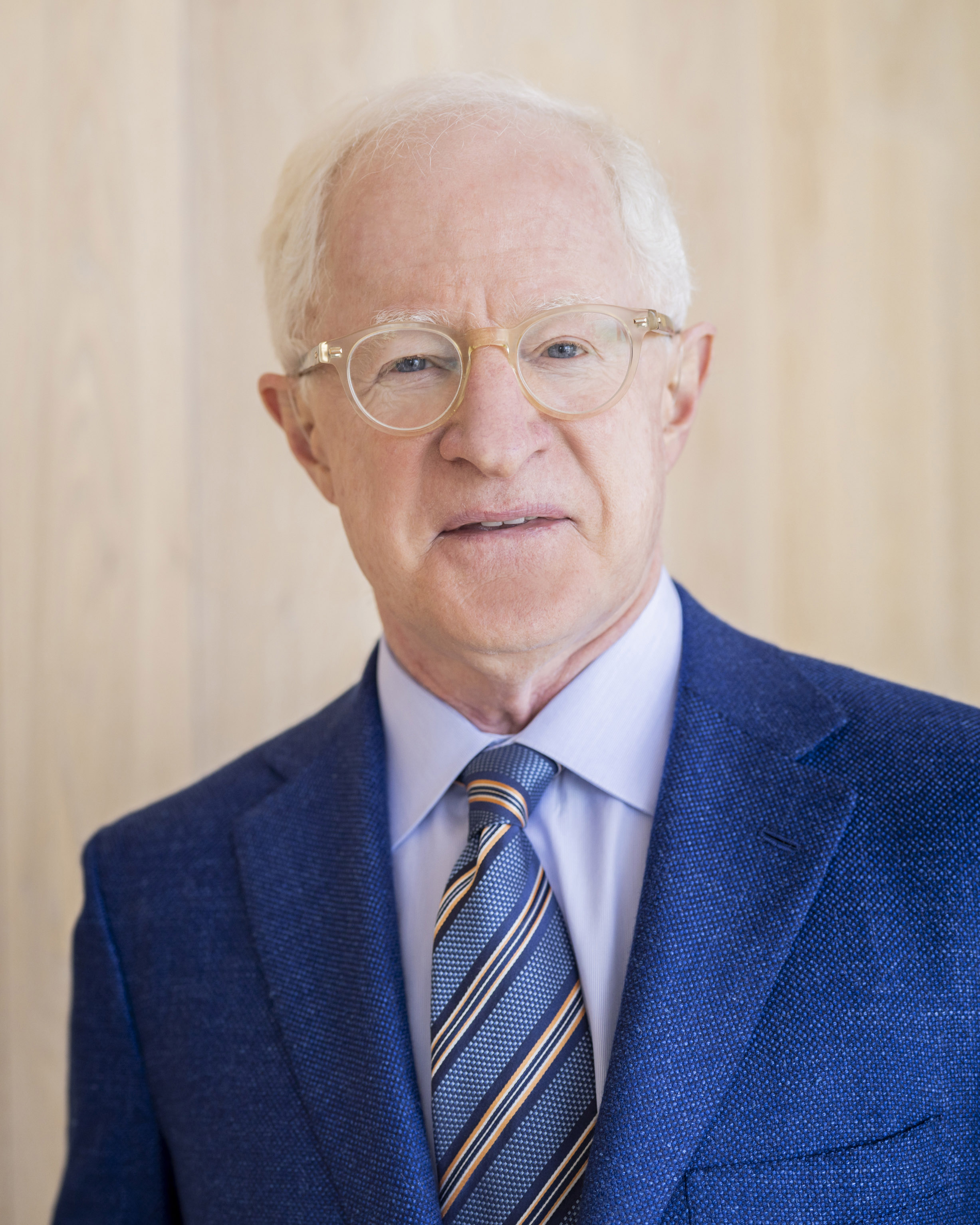 William A. Witte
Chairman & CEO, Related California
Mr. Witte is Chairman and CEO of Related California, one of the largest developers of urban and multifamily housing in the state, overseeing both the affordable and market rate divisions. For the past 32 years, and since the founding of Related California, he has been responsible for the strategic direction of the company, overall management of the firm, pursuit of new development opportunities and oversight of planning, financing and construction of a development portfolio of over 17,000 residential units completed or under construction totaling more than $7.5 billion in assets, and over 2,700 affordable and 3,800 market rate units in pre-development.
Prior to founding Related California in 1989, Mr. Witte served as Deputy Mayor for Housing and Neighborhoods under Mayor Art Agnos where he oversaw all housing, development and redevelopment activities for the City of San Francisco.  He was Director of Housing and Economic Development under Mayor Dianne Feinstein and served as an appointed Commissioner of the San Francisco Housing Authority.
Mr. Witte previously served as Executive Assistant to Assistant Secretary for Housing/Federal Housing Commissioner Lawrence B. Simons at HUD in Washington, as Legislative Director for the National Association of Housing and Redevelopment Officials and with the Philadelphia Office of Housing and Community Development.
Mr. Witte graduated from the University of Pennsylvania with a bachelor's degree in Urban Studies and a Master in City Planning. He is Chairman of the Lusk Center for Real Estate Advisory Board at University of Southern California and a member of the Board of Overseers of the Graduate School of Design at University of Pennsylvania.  Mr. Witte serves on the Advisory Boards of the Fisher Center for Real Estate and Urban Economics Policy at the Haas School of Business at University of California at Berkeley and the Orange County Human Relations Community Partners. In addition, Mr. Witte sits on the board of the Shelter Partnership in Los Angeles.
---