Online registration is now closed, but walk-in registrations are available on-site.
Click here for conference program
---
Richard K. Green, Ph.D.
Director and Lusk Chair in Real Estate | USC Lusk Center for Real Estate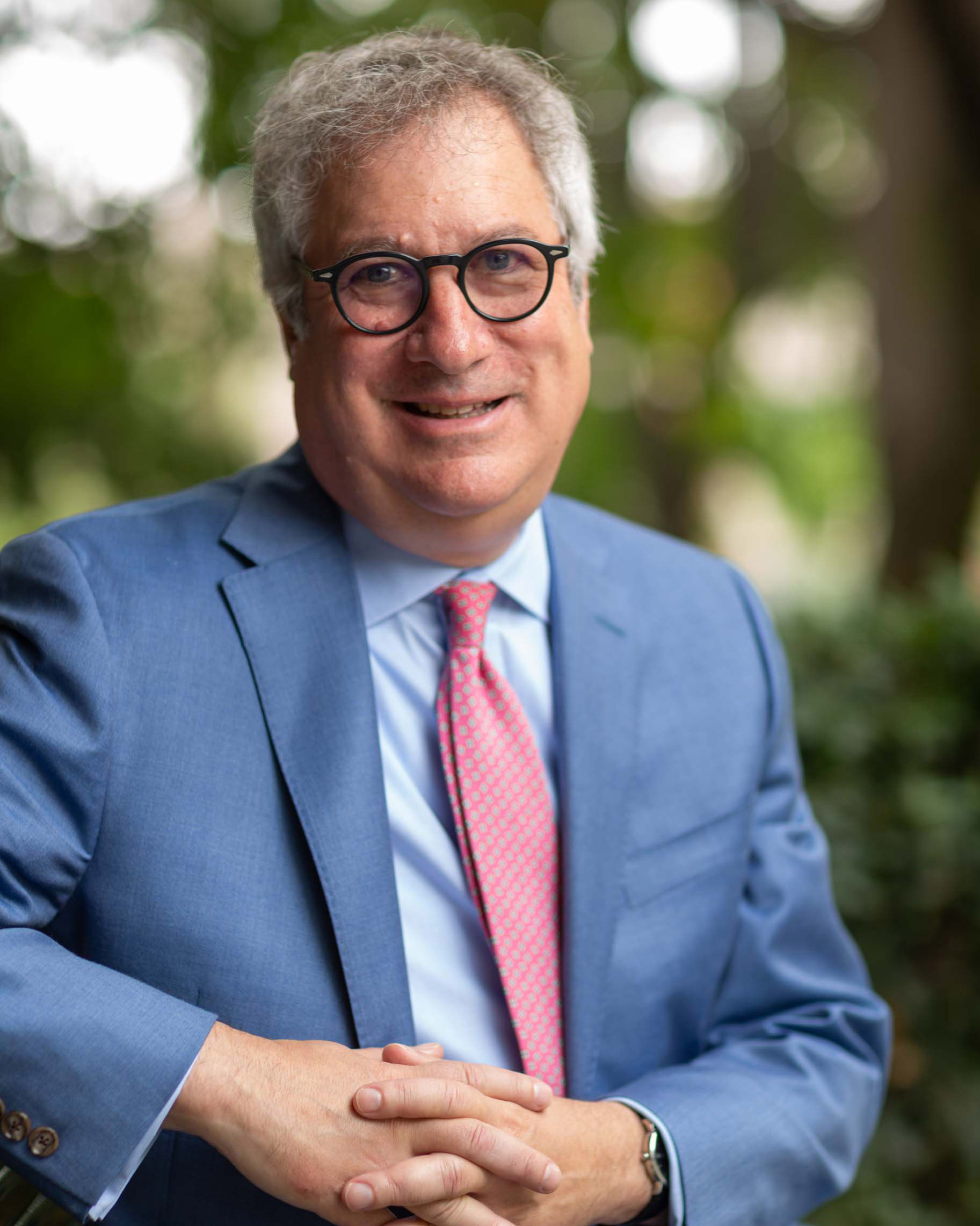 Dr. Green holds the Lusk Chair in Real Estate and is Professor in the Sol Price School of Public Policy and the Marshall School of Business. He recently finished a year as Senior Advisor for Housing Finance at the US Department of Housing and Urban Development, and as of July 1, 2016 became a Trustee of the Urban Land Institute.  Prior to joining the USC faculty, Dr. Green spent four years as the Oliver T. Carr, Jr., Chair of Real Estate Finance at The George Washington University School of Business. He was Director of the Center for Washington Area Studies and the Center for Real Estate and Urban Studies at that institution. Dr. Green also taught real estate finance and economics courses for 12 years at the University of Wisconsin-Madison, where he was Wangard Faculty Scholar and Chair of Real Estate and Urban Land Economics. He also has been principal economist and director of financial strategy and policy analysis at Freddie Mac. He is or has been involved with the Lincoln Institute of Land Policy, the Conference of Business Economists, the Center for Urban Land Economics Research, and the National Association of Industrial and Office Properties. Dr. Green also is a Weimer Fellow at the Homer Hoyt Institute, and a member of the faculty of the Selden Institute for Advanced Studies in Real Estate. He was recently President of the American Real Estate and Urban Economics Association. 
Dr. Green earned his Ph.D. and M.S. in economics from the University of Wisconsin-Madison. He earned his A.B. in economics from Harvard University.  His research addresses housing markets, housing policy, tax policy, transportation, mortgage finance and urban growth. He is a member of two academic journal editorial boards, and a reviewer for several others. His work is published in a number of journals including the American Economic Review, Journal of Economic Perspectives,  Journal of Regional Science, Journal of Real Estate Finance and Economics, Journal of Urban Economics, Land Economics, Regional Science and Urban Economics, Real Estate Economics, Housing Policy Debate, Journal of Housing Economics, and Urban Studies. His book with Stephen Malpezzi, A Primer on U.S. Housing Markets and Housing Policy, is used at universities throughout the country, and he recently published a book, Introduction to Mortgages and Mortgage Backed Securities. His work has been cited or he has been quoted in the New York Times, The Wall Street Journal, The Washington Post, the Christian Science Monitor, the Los Angeles Times, Newsweek and the Economist, as well as other outlets. He spoke at the 31st annual Federal Reserve Bank of Kansas City Economic Symposium, and he has testified before US Senate and House Committees, as well as California Assembly Committees. The National Association of REALTORS, the Ford Foundation, and the Lincoln Institute for Land Policy have funded grants to support some of Dr. Green's research. He consults for the World Bank.
---
Jenna Hornstock
Deputy Director for Planning, Land Use | Southern California Association of Governments (SCAG)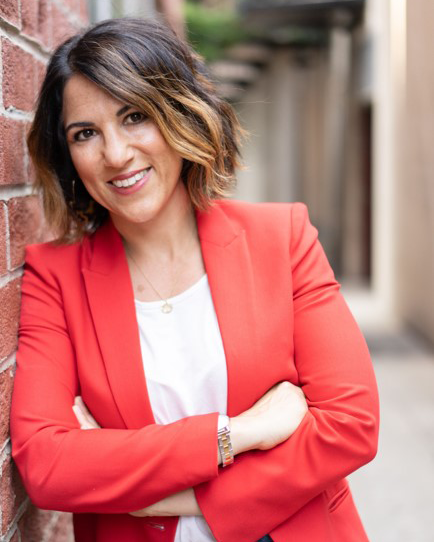 With over 20 years leading local government teams in creative redevelopment strategies, Jenna Hornstock joined SCAG in 2020 to lead special initiatives in housing and economic empowerment as well as the sustainable and resilient development departments. 
Prior to joining SCAG, Jenna served as LA Metro's Executive Officer for Transit Oriented Communities where she oversaw the Joint Development program, station area urban design, first/last mile planning and activities related to the redevelopment of Union Station. Jenna also spent nearly 7 years at the Community Redevelopment Agency of the City of Los Angeles (CRA/LA), most recently as Chief of Strategic Planning and Economic Development.  She prior worked for the Mayor of Los Angeles as well for a non-profit that delivered emergency, transitional and permanent affordable housing.
Jenna holds a Masters in Public Policy from Harvard University's Kennedy School of Government and a BA in Rhetoric from UC Berkeley. 
In her spare time, Jenna is a Planning Commissioner for the City of Los Angeles, serves as a Board member for the non-profit Community Health Councils and on the ULI/LA Advisory Board.  Her work has been recognized with awards from the AIA/LA (Honorary AIA), APA/LA (John Chase Visionary Planner Award) and the non-profit Inclusive Action for the City (Unsung Heroes of Los Angeles). She lives in Silverlake with her teenage son and her partner, and practices yoga and the Lindy Hop whenever possible.
---
Larry Tucker
Chairman, Housing Element Update Advisory Committee | City of Newport Beach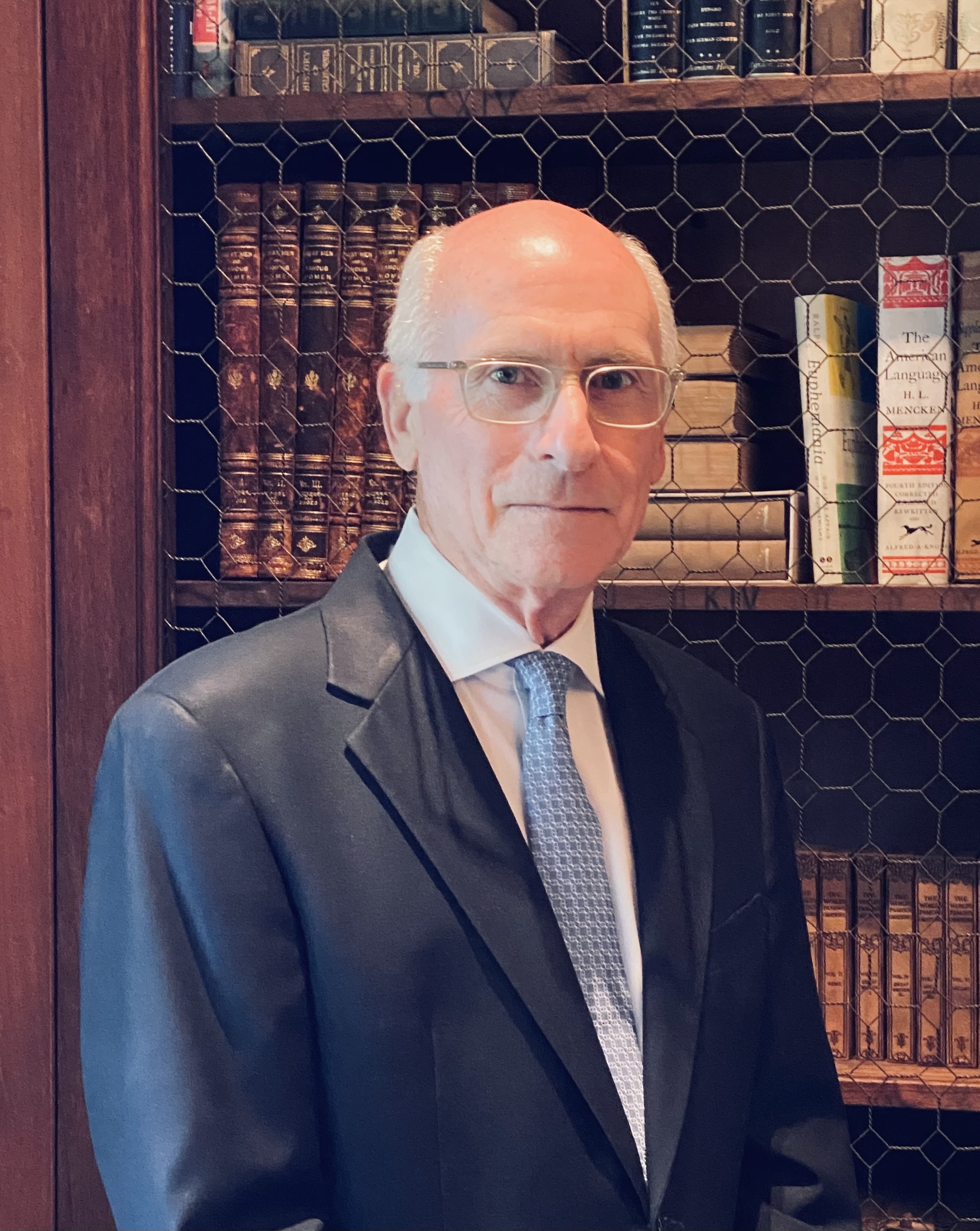 Larry Tucker graduated from UCLA as an Economics major. Mr. Tucker's career began at Price Waterhouse & Co. where he became a Certified Public Accountant. He subsequently graduated from Loyola Law School and practiced real estate law for more than fifteen years, representing an apartment syndicator in California and Texas, and homebuilders and shopping center and industrial developers.
Mr. Tucker transitioned from representing real property investors and developers to becoming one. His current real estate investments are primarily interests in supermarket anchored neighborhood shopping centers in Southern California. He has also been an active land investor over many years. His most significant land development role was as the Managing Member of Baker Ranch Properties LLC, at the time owner of 435 acres of land in Lake Forest CA. Entitling that property through 7 Federal, State and local agencies so that the Company's undeveloped land could be sold to homebuilders was accomplished in a mere 15 years!
Mr. Tucker also has years of experience volunteering for Committees in his hometown of Newport Beach. He served on the Newport Beach Planning Commission for 11 years, three of which were as Chair. He was a member of the City's Finance Committee for 6+ years. And he also Chaired the City Hall Design Committee for the new Newport Beach City Hall and Park.
More recently Mr. Tucker agreed to take on the unenviable task of Chairing the City's Housing Element Update Advisory Committee which culminated in a certified Housing Element Update shortly before the State's October 15 deadline. The Housing Element Committee was formed by the City Council to identify sites upon which to plan for 4,845 housing units mandated by State law in what Newport Beach residents had thought was a built-out City.
Mr. Tucker's extensive background, first as a real estate lawyer, and then being a Planning Commissioner while processing his own development projects with other local agencies at the same time (which of course included being sued under CEQA), gives him a nuanced perspective of the challenges involved in planning for housing, much of which is to be affordable to those of lesser means.
In his free time, Mr. Tucker likes to play golf as often as his back will let him, and travels frequently to places chosen by Mrs. Tucker, which usually involves hiking in picturesque settings.
---
Scott Felix
Executive Vice President | Hutton Development Company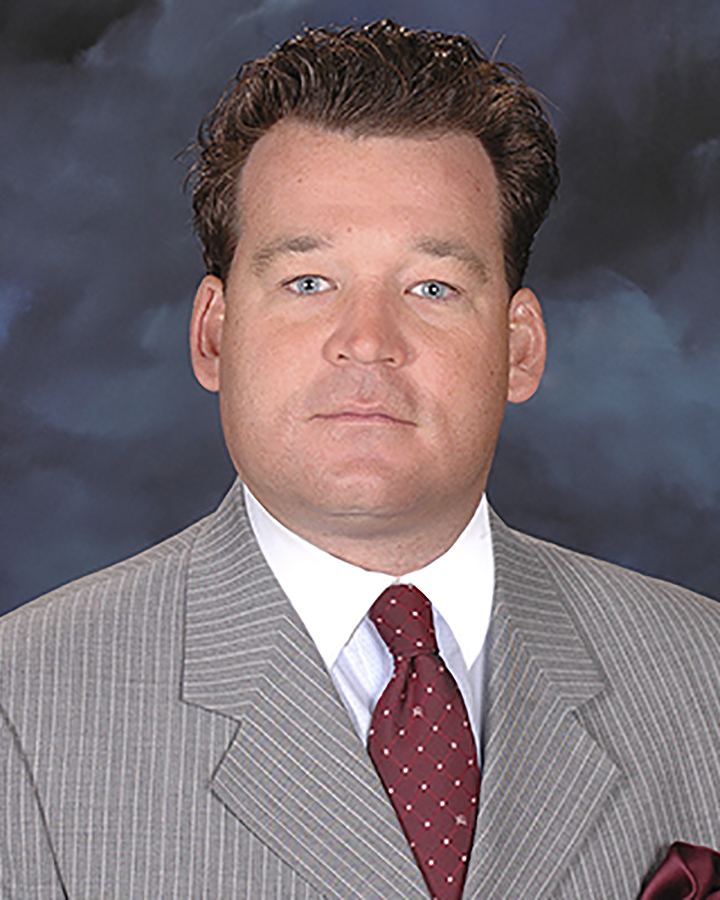 Scott Felix is a graduate of the University of Southern California, School of Policy, Planning and Development. Scott is licensed by the State of California as a Real Estate Broker and a General Building Contractor.
Currently serving as Executive Vice President of Hutton Development Company, Scott actively leads the acquisition, construction finance, asset management and refinance of real estate developments in the following asset classes: apartment communities, student apartment communities, and retail centers that support Hutton Apartment Communities.
During Mr. Felix's career Hutton has developed thousands of apartment homes throughout Southern California, including student housing communities with University of California and California State University campuses, and the flagship College Park mixed use development, a master-planned community including 448 apartment homes, single family homes, integrated shops, and restaurants adjacent to the eight Claremont Colleges. Within the real estate recession of 2009-2010, Mr. Felix managed the acquisition and entitlement of five new development sites of several hundred apartment homes and 45,000 square feet of supporting retail space in Los Angeles, Riverside & San Bernardino Counties.
Additionally, Mr. Felix serves as President of Hutton Management Group (HMG). HMG provides asset management services and is directly responsible for the management and operations of all Hutton owed real estate assets in Los Angeles, Orange, San Bernardino, and Riverside counties. Mr. Felix is a member of the Executive Board of the USC's Lusk Center for Real Estate and has lectured within Pepperdine University's, Master of Science in Real Estate curriculum.  Mr. Felix has spoken and participated on panels before such industry groups as the Urban Land Institute (ULI) and Institute of Real Estate Management (IREM) addressing issues impacting development, investment, and operations of Southern California apartment communities.  Mr. Felix is a former member of the Board of Directors and a supporter of Habitat for Humanity in Los Angeles and San Bernardino counties.
---
Selma Hepp
Executive, Research & Insights; Interim Lead of the Office of the Chief Economist | CoreLogic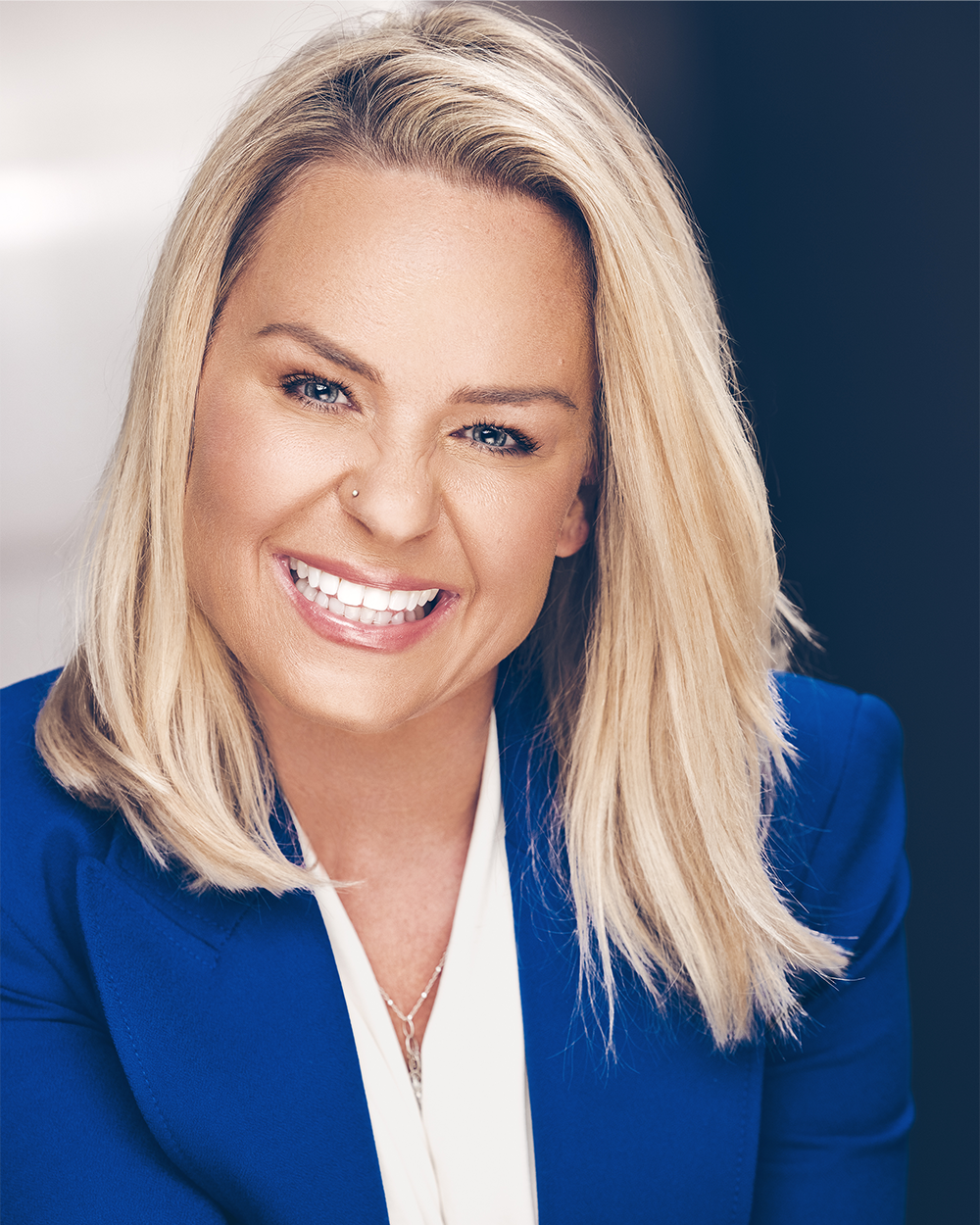 Selma Hepp is the Executive of Research & Insights and Interim Lead of the Office of the Chief Economist for CoreLogic, America's largest provider of advanced property and ownership information, analytics and data-enabled services. Selma leads the economics team, which is responsible for analyzing, interpreting and forecasting housing and economic trends in real estate, mortgage and insurance.
Prior to joining CoreLogic in 2020, Selma was Chief Economist and Vice President of Business Intelligence for Pacific Union International, later acquired by Compass, where she oversaw the vital economic and technology intelligence to drive the expanding brokerage's success. Selma also held the role of  Chief Economist for Trulia; Senior Economist for the California Association of Realtors; and Economist and Manager for Public Policy and Homeownership research for the National Association of Realtors, as well as a special research assistant at the U.S.  Department of Housing and Urban Development.
Selma frequently appears on local and national radio and television programs and has been widely quoted in The Wall Street Journal, The New York Times and many industry trade publications such as National Mortgage News and HousingWire. Selma received the HousingWire Women of Influence Award in 2022. She has served as president of the Los Angeles chapter of the National Association for Business Economics (NABE), NABE Real Estate Roundtable co-chair, Board member of the International Student Exchange Program, Advisory Board member of the REALTOR® University Research Center Editorial Review and a Member of the Housing Policy Debate Editorial Advisory Board. Selma held a Real Estate Associate professional license in Florida and Virginia.
Selma graduated from the State University of New York, Buffalo with an M.A. in Economics and holds a Ph.D. from the University of Maryland.
---
Tracey L. Burns
Vice President of Construction Lending | Century Housing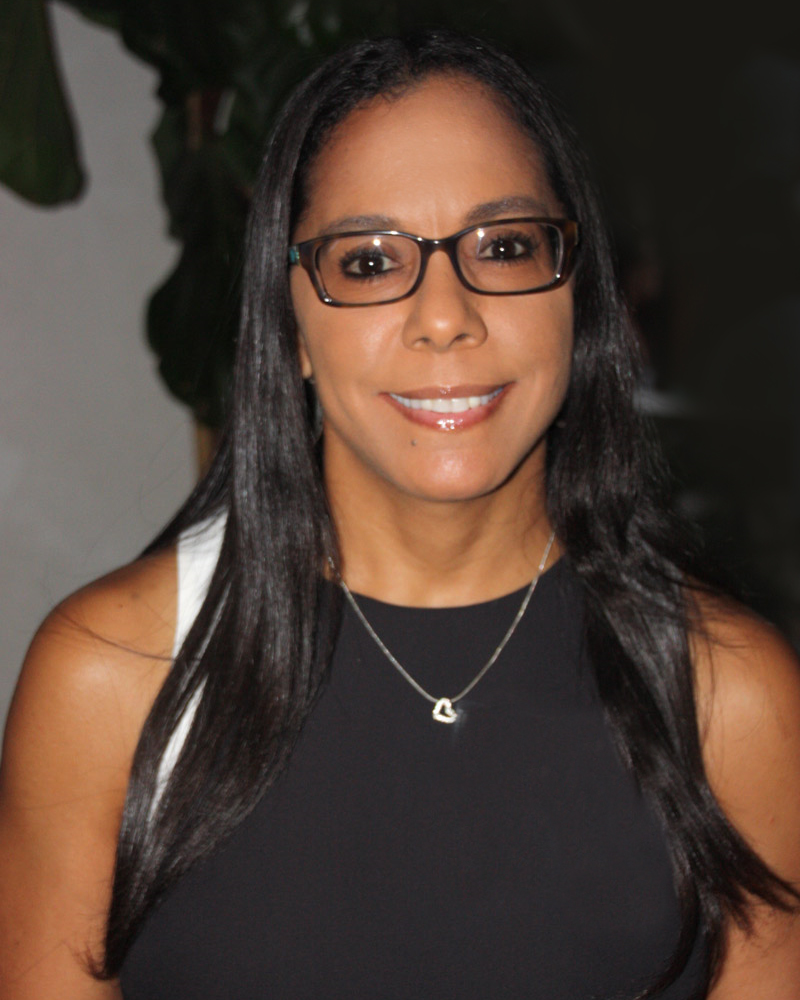 Tracey L. Burns, Vice President of Construction Lending, is a seasoned professional who has been in the affordable housing industry for the last 18 years. Ms. Burns is responsible for Century's urban infill construction and affordable housing lending programs throughout California. Most recently, Ms. Burns was selected to oversee the Century Emerging Developers Capital Fund designed to promote minority professionals by increase access to capital. With over 18 years of experience in affordable and urban infill lending, Ms. Burns has underwritten more than $520 million in predevelopment, acquisition, and construction loans which resulted in more than 2,300 workforce and low-income housing units.
Prior to her employment at Century Housing, Ms. Burns worked with Kaufman and Broad Multi-Housing Group as an Acquisitions Specialist, responsible for evaluating prospective deals and securing documentation for all land acquisitions. 
Ms. Burns is an advisory member of the Harbor Sustainability Gateway Project, a community-based advocacy organization in the Harbor Gateway South Community. Ms. Burns is working with community leaders to develop a safe and secure recreational area replacing a blighted lot with an environmentally sustainable facility for disadvantaged youth. Ms. Burns also oversees community funding and advocacy for the Boys and Girls Club of the Los Angeles Harbor.
Ms. Burns currently serves as a Board Member for the Executive Committee for the USC Lusk Center for Real Estate and is also a guest lecturer for the USC Real Estate Development class that focuses on Real Estate Financing. She is a member of the African American Real Estate Professionals (AAREP) as well as a participant of the USC Ross Minority Program in Real Estate at the USC Lusk Center. Ms. Burns graduated from California State University, Dominguez Hills, with a Bachelor of Science in Public Administration and a concentration in Criminal Justice.
---
Kathryn M. Wallace
Senior Executive Vice President, Los Angeles | Colliers International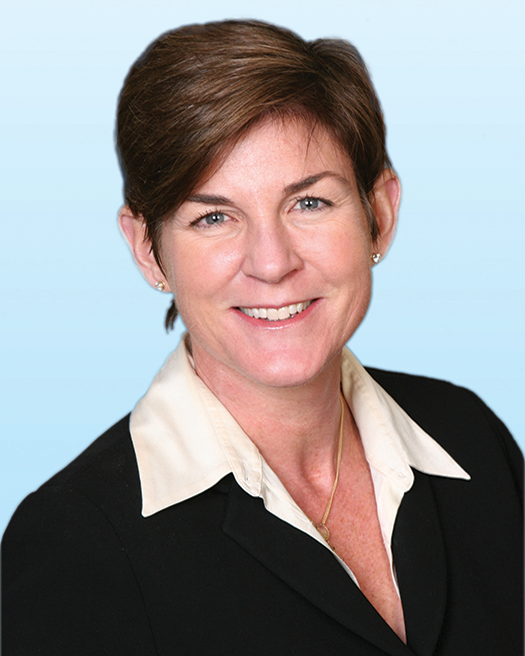 Bursting onto the commercial real estate scene in 1997, Kitty quickly rose through the ranks to become an authority in the multifamily market. She has continued to set and surpass performance goals both within the organizations she's been a part of and the industry altogether. During her accomplished career, Kitty has closed more than 500 transactions that exceed $3.5 billion in total value while achieving record-breaking prices per unit and square foot. She is consistently recognized as one of the top multifamily brokers in Los Angeles and has amassed a multitude of industry accolades over the years. Kitty joined Colliers International in January 2010 as Executive Vice President, specializing in investment sales of apartment buildings, land development, condominium conversions, student housing, affordable housing and special assets throughout California and the Western U.S. She previously served as Senior Vice President for Sperry Van Ness where she ranked as the company's #1 multifamily advisor and #1 rolling agent across all product types nationwide. Touted by the media as a multifamily expert in Southern California, Kitty has been quoted in such publications as the Los Angeles Times, BisNow, GlobeSt.com, the Los Angeles Business Journal, Multi-Housing News and Multifamily Executive Magazine, among others. She has also served as both moderator and panelist at numerous real estate conferences including RealShare, BisNow, ULI, Crittenden, and USC Casden Multifamily Forecast.
EDUCATION AND QUALIFICATIONS
BS, Business Administration University of Southern California
CA License # 01218779
AFFILIATIONS
USC Lusk Center for Real Estate Executive Committee
Upward Bound House Board
NMHC Advisory Committee
---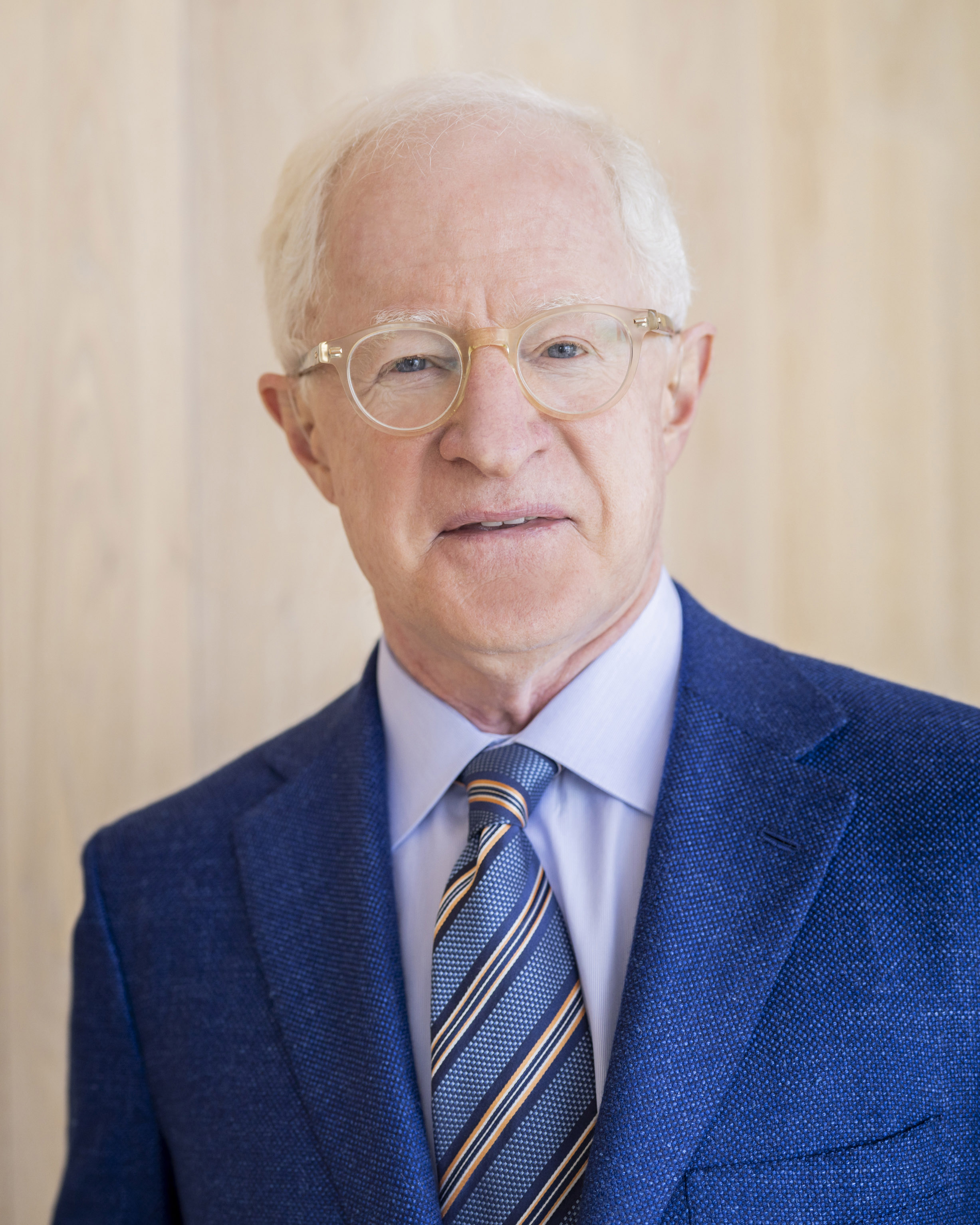 William A. Witte
Chairman & CEO, Related California
Mr. Witte is Chairman and CEO of Related California, one of the largest developers of urban and multifamily housing in the state, overseeing both the affordable and market rate divisions. For the past 32 years, and since the founding of Related California, he has been responsible for the strategic direction of the company, overall management of the firm, pursuit of new development opportunities and oversight of planning, financing and construction of a development portfolio of over 17,000 residential units completed or under construction totaling more than $7.5 billion in assets, and over 2,700 affordable and 3,800 market rate units in pre-development.
Prior to founding Related California in 1989, Mr. Witte served as Deputy Mayor for Housing and Neighborhoods under Mayor Art Agnos where he oversaw all housing, development and redevelopment activities for the City of San Francisco.  He was Director of Housing and Economic Development under Mayor Dianne Feinstein and served as an appointed Commissioner of the San Francisco Housing Authority.
Mr. Witte previously served as Executive Assistant to Assistant Secretary for Housing/Federal Housing Commissioner Lawrence B. Simons at HUD in Washington, as Legislative Director for the National Association of Housing and Redevelopment Officials and with the Philadelphia Office of Housing and Community Development.
Mr. Witte graduated from the University of Pennsylvania with a bachelor's degree in Urban Studies and a Master in City Planning. He is Chairman of the Lusk Center for Real Estate Advisory Board at University of Southern California and a member of the Board of Overseers of the Graduate School of Design at University of Pennsylvania.  Mr. Witte serves on the Advisory Boards of the Fisher Center for Real Estate and Urban Economics Policy at the Haas School of Business at University of California at Berkeley and the Orange County Human Relations Community Partners. In addition, Mr. Witte sits on the board of the Shelter Partnership in Los Angeles.
---