Stephen K. Anderson
Senior Director, CityView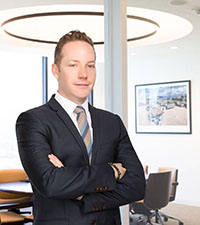 Stephen Anderson joined Cityview in 2014 and is responsible for identifying new urban infill acquisition and development opportunities across the Western US. He has 15 years of experience in real estate acquisitions, entitlements and development. Prior to joining Cityview, Anderson worked at the Redevelopment Agency of Los Angeles for five years where he managed the approval and financing for more than 1,000 units of market and affordable housing across Los Angeles. Prior to that, he worked at Macerich leading the financing, entitlement and expansion of the firm's regional mall portfolio. Anderson also worked for Tishman Speyer on acquisitions and development in San Francisco. He has a Bachelor of Science in Planning and Development, Minor in Architecture and a Master of Real Estate Development from the University of Southern California.
---
Richard K. Green, Ph.D.
Director, USC Lusk Center for Real Estate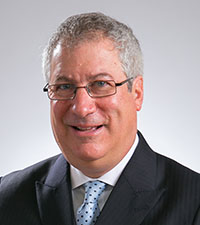 Dr. Green holds the Lusk Chair in Real Estate and is Professor in the Sol Price School of Public Policy and the Marshall School of Business. He recently finished a year as Senior Advisor for Housing Finance at the US Department of Housing and Urban Development, and as of July 1, 2016 became a Trustee of the Urban Land Institute.  Prior to joining the USC faculty, Dr. Green spent four years as the Oliver T. Carr, Jr., Chair of Real Estate Finance at The George Washington University School of Business. He was Director of the Center for Washington Area Studies and the Center for Real Estate and Urban Studies at that institution. Dr. Green also taught real estate finance and economics courses for 12 years at the University of Wisconsin-Madison, where he was Wangard Faculty Scholar and Chair of Real Estate and Urban Land Economics. He also has been principal economist and director of financial strategy and policy analysis at Freddie Mac. He is or has been involved with the Lincoln Institute of Land Policy, the Conference of Business Economists, the Center for Urban Land Economics Research, and the National Association of Industrial and Office Properties. Dr. Green also is a Weimer Fellow at the Homer Hoyt Institute, and a member of the faculty of the Selden Institute for Advanced Studies in Real Estate. He was recently President of the American Real Estate and Urban Economics Association. 
Dr. Green earned his Ph.D. and M.S. in economics from the University of Wisconsin-Madison. He earned his A.B. in economics from Harvard University.  His research addresses housing markets, housing policy, tax policy, transportation, mortgage finance and urban growth. He is a member of two academic journal editorial boards, and a reviewer for several others. His work is published in a number of journals including the American Economic Review, Journal of Economic Perspectives,  Journal of Regional Science, Journal of Real Estate Finance and Economics, Journal of Urban Economics, Land Economics, Regional Science and Urban Economics, Real Estate Economics, Housing Policy Debate, Journal of Housing Economics, and Urban Studies. His book with Stephen Malpezzi, A Primer on U.S. Housing Markets and Housing Policy, is used at universities throughout the country, and he recently published a book, Introduction to Mortgages and Mortgage Backed Securities. His work has been cited or he has been quoted in the New York Times, The Wall Street Journal, The Washington Post, the Christian Science Monitor, the Los Angeles Times, Newsweek and the Economist, as well as other outlets. He spoke at the 31st annual Federal Reserve Bank of Kansas City Economic Symposium, and he has testified before US Senate and House Committees, as well as California Assembly Committees. The National Association of REALTORS, the Ford Foundation, and the Lincoln Institute for Land Policy have funded grants to support some of Dr. Green's research. He consults for the World Bank.
---
Svenja Gudell
Chief Economist, Zillow Group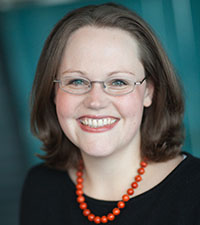 Dr. Svenja Gudell is the Chief Economist of Zillow. She joined the company in 2011 and leads the industry-leading economic research team at Zillow, a recognized voice of impartial, data-driven economic analysis on the U.S. housing market. Under Svenja's leadership, Zillow produces monthly reports on housing trends for over 450 metros nationwide, down to the ZIP code level. In addition, Svenja and her team publish original research on various real estate topics, ranging from rental and mortgage affordability, negative equity, forecasting to policy, millennial and mortgage research. Svenja has presented to various federal agencies and at numerous industry conferences, and has been widely quoted in national and local media. 
Prior to joining Zillow, Svenja did economic, financial and strategy consulting for Analysis Group and was an Assistant Economist in the Research Group of the Federal Reserve Bank of New York. Svenja has a Bachelor of Arts in Economics from the University of Rochester, a Master of Arts in Economics from New York University, a Master of Science in Business Administration from the University of Rochester, and a Ph.D. in Finance from the University of Rochester. 
---
Andrew Khouri
Los Angeles Times
Andrew Khouri covers the housing market for the Los Angeles Times, where he has been since 2012. Khouri holds a master's degree in journalism from USC and a bachelor's degree in history from the University of San Diego. He also has written for the San Fernando Valley Business Journal, the Daily Breeze and the Associated Press.
---
Robert Kleinhenz
Economist and Executive Director of Research, Beacon Economics, LLC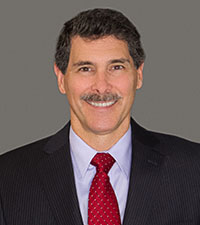 Robert Kleinhenz is Economist and Executive Director of Research at Beacon Economics, LLC and one of California's leading economists. Tapping nearly 30 years of experience in analyzing the national and state economies, as well as the economies and industries of California's many diverse regions, he oversees economic research and public policy analysis at Beacon Economics. He is also Executive Director of Research at the UC Riverside School of Business Center for Economic Forecasting and Development. 
A frequent contributor to the media and an in-demand public speaker, Dr. Kleinhenz previously served as Chief Economist at the Los Angeles County Economic Development Corporation (LAEDC) and as Deputy Chief Economist at the California Association of Realtors. He also taught economics for over 15 years. 
Dr. Kleinhenz holds a PhD. in economics from the University of Southern California with a specialty in urban and regional economics. He also holds an M.A. degree in economics from the University of Southern California and a B.A. degree in economics from the University of Michigan.
---
Jessie Kornberg
Bet Tzedek, President & CEO
Kornberg is frequently sought as a speaker, panelist and commentator on non-profit management, anti-poverty topics, Jewish life, and gender inequality, and has been recognized by The Recorder and Super Lawyers as a "Lawyer on the Fast Track" and "Rising Star," respectively. In 2016, she was named to the American Bar Association's inaugural list of "40 Under 40," and in 2017, she joined the UCLA School of Law Board of Advisors.
---
Kathleen Pender
Business Columnist, San Francisco Chronicle
Kathleen Pender has been writing the Net Worth column in the San Francisco Chronicle's business section since 2000. Her column covers anything that affects a reader's bottom line, including housing, credit, investing, taxes, workplace, personal finance and consumer issues. She has been with the Chronicle since 1985 as a reporter, assistant editor and business editor. She majored in business journalism at the University of Missouri-Columbia and was a Knight-Bagehot fellow in business journalism at Columbia University. Pender serves as a trustee of the defined benefit pension plan for Chronicle employees and retirees.
---
Molly Rysman
Housing and Homelessness Deputy, Los Angeles County Supervisor, District 3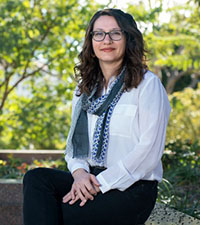 Molly Rysman works to create systems change and public policy that support solutions to homelessness and expands the supply of affordable housing in the 3rd district and throughout Los Angeles County. Prior to joining Supervisor Kuehl's office, Ms. Rysman served as the Los Angeles Director for CSH, a community development finance institution dedicated to expanding housing solutions to reduce homelessness. As the Director for CSH's Los Angeles office, Ms. Rysman oversaw all of CSH's training, lending, technical assistance, and systems change work throughout Los Angeles County Ms. Rysman also served as the External Affairs Director for the Skid Row Housing Trust, one of the largest permanent supportive housing developers in Los Angeles. She collaborated on efforts to serve the most vulnerable individuals experiencing chronic homelessness in Skid Row, including Project 50, the Skid Row Collaborative, and Downtown Pathway Home. Ms. Rysman has also been a stouthearted advocate for underserved communities in Los Angeles, including serving as a Legislative Deputy for Los Angeles City Council President Eric Garcetti, working for the Liberty Hill Foundation, and serving survivors of domestic violence at Haven Hills. Molly earned a Master's degree in Urban Planning from the University of California, Los Angeles and is a proud alumnus of California State University Los Angeles, where she earned her bachelor's degree.
---
Jenny Schuetz
David M. Rubenstein Fellow - Metropolitan Policy Program, Brookings Institution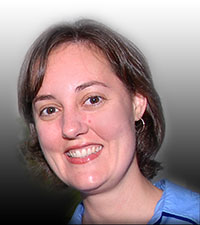 Jenny Schuetz is a David M. Rubenstein Fellow in the Brookings Institution's Metropolitan Policy Program. She is an expert in urban economics and housing policy, focusing particularly on housing affordability. Schuetz has written extensively on land use regulation, housing prices, urban amenities, and neighborhood change. She has appeared in the New York Times, the Wall Street Journal, the Washington Post, the Financial Times, the Economist, and Slate.
Before joining Brookings, Schuetz served as a Principal Economist in the Division of Consumer and Community Affairs at the Board of Governors of the Federal Reserve System. She was also an assistant professor at the University of Southern California and a post-doctoral fellow at New York University's Furman Center for Real Estate and Urban Policy. Schuetz is a North American editor for the journal Urban Studies.
Schuetz earned a PhD in Public Policy from Harvard University, a Master's in City Planning from M.I.T., and a B.A. with Highest Distinction in Economics and Political and Social Thought from the University of Virginia.
---
William A. Witte
Chairman and Chief Executive Officer, Related California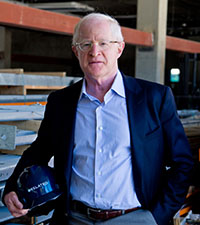 Mr. Witte is Chairman and CEO of Related California, one of the largest developers of urban and multifamily housing in the state, overseeing both the affordable and market rate divisions. For the past 29 years, and since the founding of Related California, he has been responsible for the strategic direction of the company, overall management of the firm, pursuit of new development opportunities and oversight of planning, financing and construction of a development portfolio of over 15,000 residential units completed or under construction totaling more than $6 billion in assets, and more than 1,500 affordable and 3,500 market rate units in pre-development.
Prior to founding Related California in 1989, Mr. Witte served as Deputy Mayor for Housing and Neighborhoods under Mayor Art Agnos where he oversaw all housing, development and redevelopment activities for the City of San Francisco. He was Director of Housing and Economic Development under Mayor Dianne Feinstein and served as an appointed Commissioner of the San Francisco Housing Authority.
Mr. Witte previously served as Executive Assistant to Assistant Secretary for Housing/Federal Housing Commissioner Lawrence B. Simons at HUD in Washington, as Legislative Director for the National Association of Housing and Redevelopment Officials and with the Philadelphia Office of Housing and Community Development.
Mr. Witte graduated from the University of Pennsylvania with a bachelor's degree in Urban Studies and a Master in City Planning. He is Vice-Chairman of the Lusk Center for Real Estate Advisory Board at University of Southern California and a member of the Board of Overseers of the Graduate School of Design at University of Pennsylvania. Mr. Witte serves on the Advisory Boards of the Fisher Center for Real Estate and Urban Economics Policy at the Haas School of Business at University of California at Berkeley and the Orange County Human Relations Community Partners. In addition, Mr. Witte sits on the boards of the homebuilder, The New Home Company and the Shelter Partnership in Los Angeles.